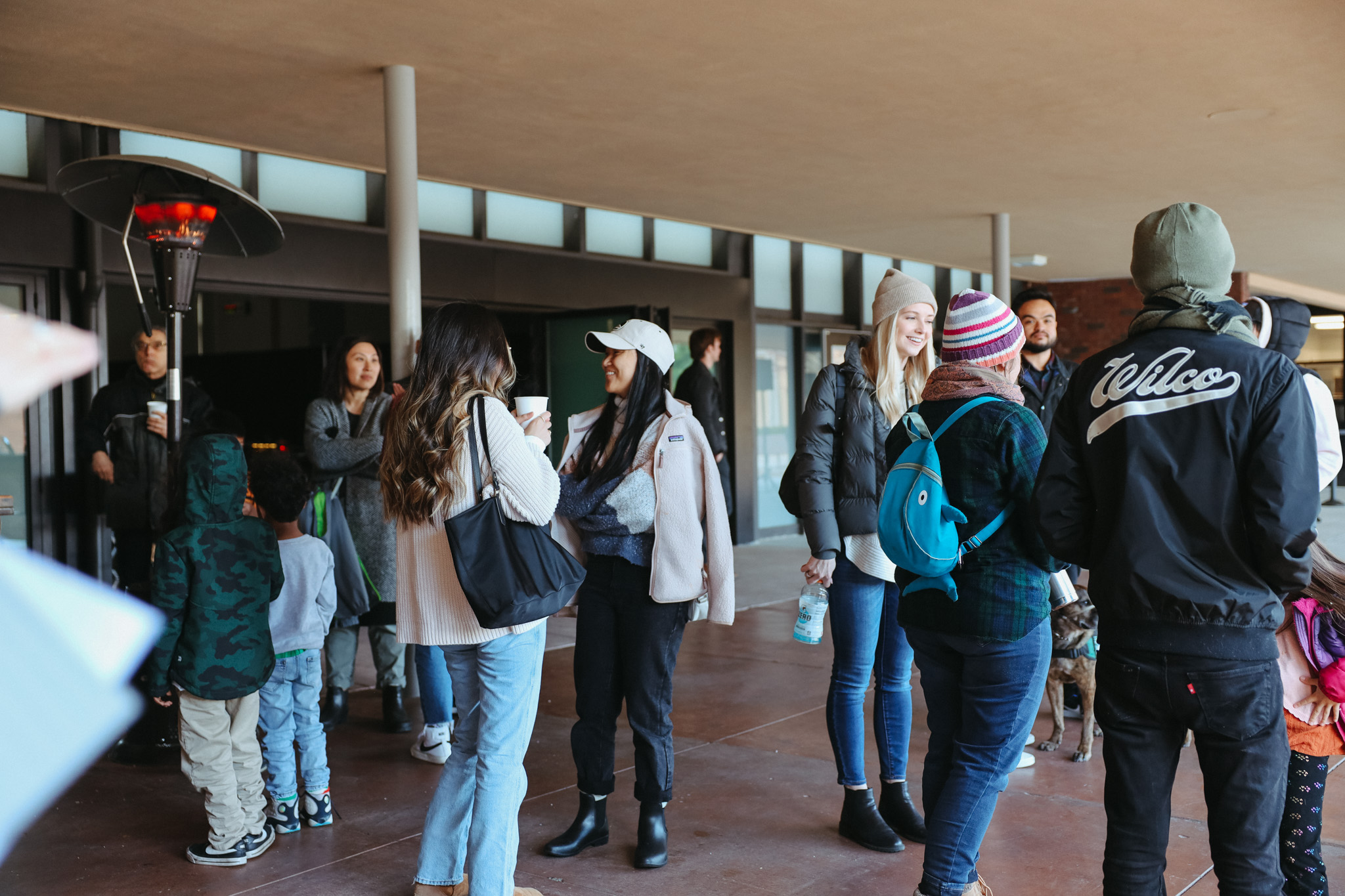 The story of Awakening Church began with a dream to see this generation experience new life in Jesus. We officially launched in September of 2012 at Del Mar High School. But our story began in the fall of 2007 when Ryan and Jenny started a ministry to reach college and young adults that was called Awakening at WestGate Church. We watched God grow that ministry as it reached hundreds of college and young adults in the area. Through a long process (you can hear the full story at one of our Intro classes) and the support and affirmation from WestGate, God led Ryan and Jenny and incredible group of people to launch Awakening as a church.
From Ministry to Church
We started out with two services on Sunday nights. Many of those who were apart of Awakening the ministry still attended Awakening the church. But after about 18 months, we realized that we didn't really have a church that would be able to reach this generation but rather a ministry that was supporting a lot of other churches.
At that point, we decided to make an incredibly difficult decision to stop our Sunday evening services and go to Sunday morning. This was a hard time for us as we saw a lot of people leave the church, whom we loved. But we also knew that if we were going fulfill our vision we would need to build a solid foundation: a church body that believed that the future of the church rests in the hands of this generation. We knew we were called to steward our impact on that generation.
Honestly, that season was really hard, and I (Ryan) made plenty of mistakes along the way. But it was out of that hard season that God gave me a passion to truly lead Awakening from my knees in prayerful dependence on God. We are not a perfect church and we are going to make mistakes. But we will always be upfront and honest about those mistakes. And we will always strive to learn from our mistakes as we move forward together as a church.
What's Next
Since that time, we've watched God build His church in incredible ways. We have the joy of watching God draw college students & business people, singles and marrieds, families & empty nesters, and so many different people from various ages, stages, and backgrounds to Awakening Church.
We believe that the future of the church rests in the hands of the next generation. We would like to invite you to join the movement, experience community, and then live on mission together with us.