There are countless people in our community who give their time, talents, and resources to help make Awakening happen. Serving with others in helping move the mission of our community forward is one of the most rewarding and enriching ways to get connected here!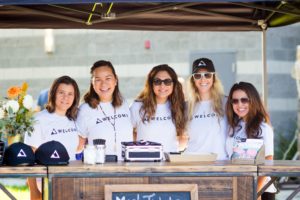 CONNECTION: Making Awakening feel like home to all who enter its doors.
The Connection/Welcome ministry exists to facilitate genuine connection between Awakening and anyone who walks into our doors. There is nothing more welcoming than an enthusiastic hello in the morning and a friendly face for new people to identify with. We operate the Welcome Table — which is the primary resource center for the church body, including informing them about upcoming events, ministry opportunities, and the best ways to get plugged into the church. Serving on this team includes greeting and socializing with the church body before, between, and after services.
For more info, email Naseem Khalili.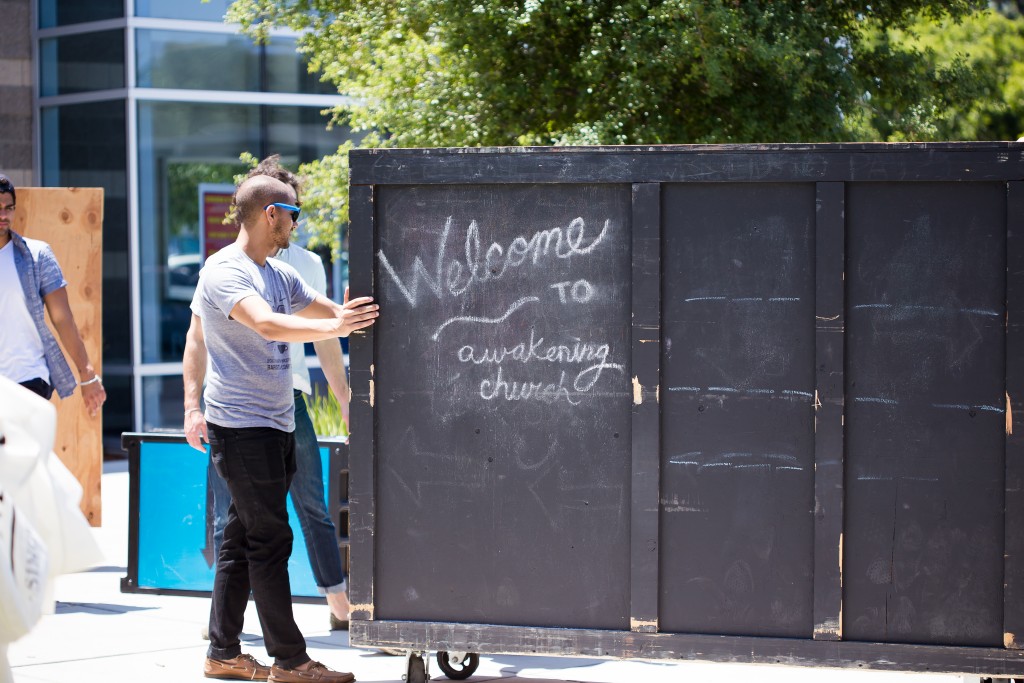 SPACE: Preparing the way for God to work. 
At Awakening, we set up and tear down everything you see from the ground up, each and every Sunday. Space is a fantastic way to build community at Awakening by working alongside other leaders of the church to create a safe, vibrant, and welcoming environment. Volunteers usually serve 1x or 2x a month, on EITHER set up (7:30-9am) or tear down (11:15am-1pm).
We unload and/or load trucks. We set up the kids areas in the gym and teacher's lounge facilitating a place of discovery for our kids to encounter the heart of God together in community. We also arrange picnic tables with benches near the cafe on the lawn to make it a hospitable and welcoming area for people to gather.
For more info or to get connected, email the Nick D'Angelo.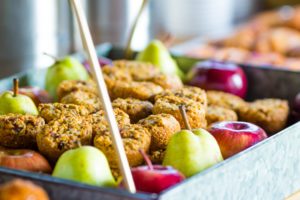 VIBE: Crafting environments where people love to be and hate to leave. 
This team creates the hospitable atmosphere at Awakening, including our cafe ministry. Volunteers usually choose to serve, on a rotation, once or twice per month. They help make and serve coffee, set up the pastry cart, and do some other preparation. Being part of this team includes full set-up prior to service and/or tear-down at the end of the the second service.
VIBE also includes our events and stage design team, who serve to brainstorm, create, and craft a new stage design for each series and/or other planned events.
For more info or to get connected, email Nikki Santos.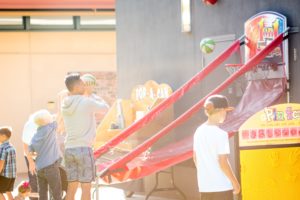 KIDS: Inspiring families to discover the heart of God together. 
This team loves and teaches the kids of Awakening, helping them grow to be more like Christ. In Kids, you can serve as a teacher or as a volunteer. Every volunteer interacts with and engages the kids as they maintain a safe, welcoming, clean, and fun environment for each child to encounter and remember Jesus. The teacher leads the lesson or discussion (in every age group except with the babies). Teachers and volunteers can choose to serve in the age group that best fits their gifts and skill. There are opportunities to serve in all age groups – from newborns to Jr Highers! For more info or to get connected, email Kirstin Nolte.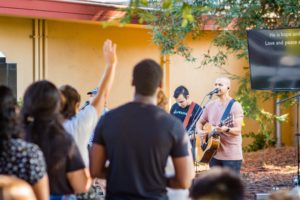 WORSHIP/PRODUCTION: Shaping space for people to encounter God. 
This team includes our worship leaders, musicians, slides and lighting, and sound techs. For more info or to get connected, email Josh Luzada.