We want to help students love Jesus not just for a time in their life, but for a lifetime.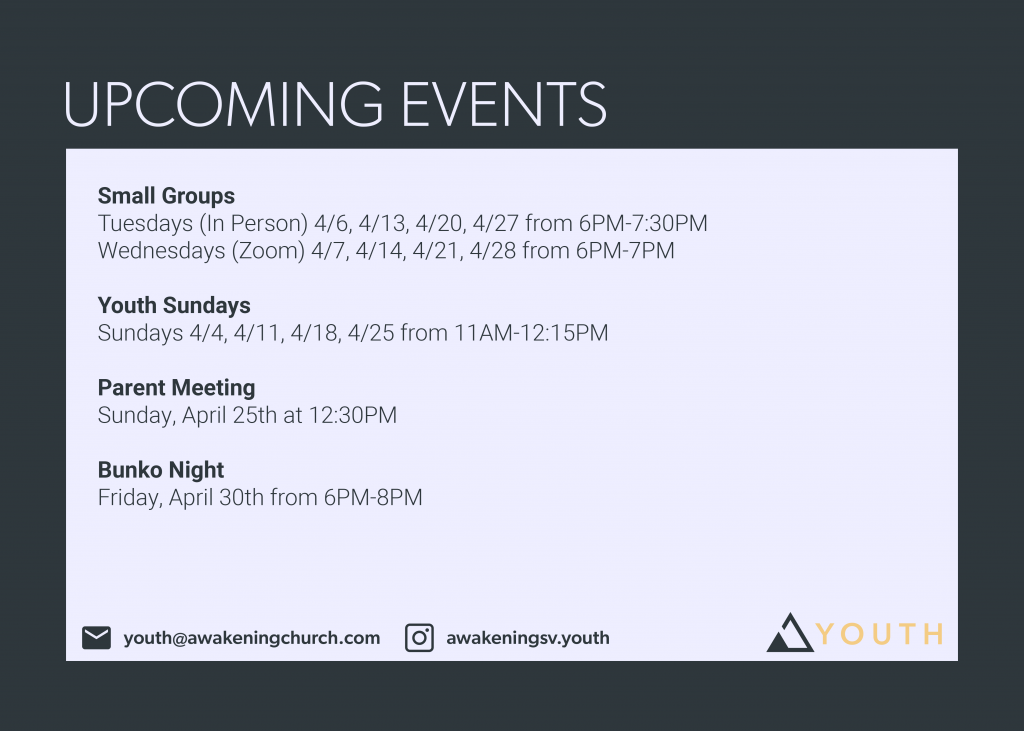 Join our in person Small Groups
Tuesday evenings we are providing a space for small groups (split by age and gender) to meet together, study God's word, and share a meal.
Where: 442 Menker Ave
When: 6:00PM // Pick up between 7:30PM-8:00PM
ONLINE Small Group (starting April 7th)
Wednesday evenings from 6:00PM-7:00PM we are providing a space for students to gather online, study Scripture together, and have fun hanging with other students.

Zoom ID: 438 343 535
Passcode: youth2020
For parent text reminders or any questions, contact Rolan.