Take a peek at our upcoming events below! (Email Rolan with any questions).
---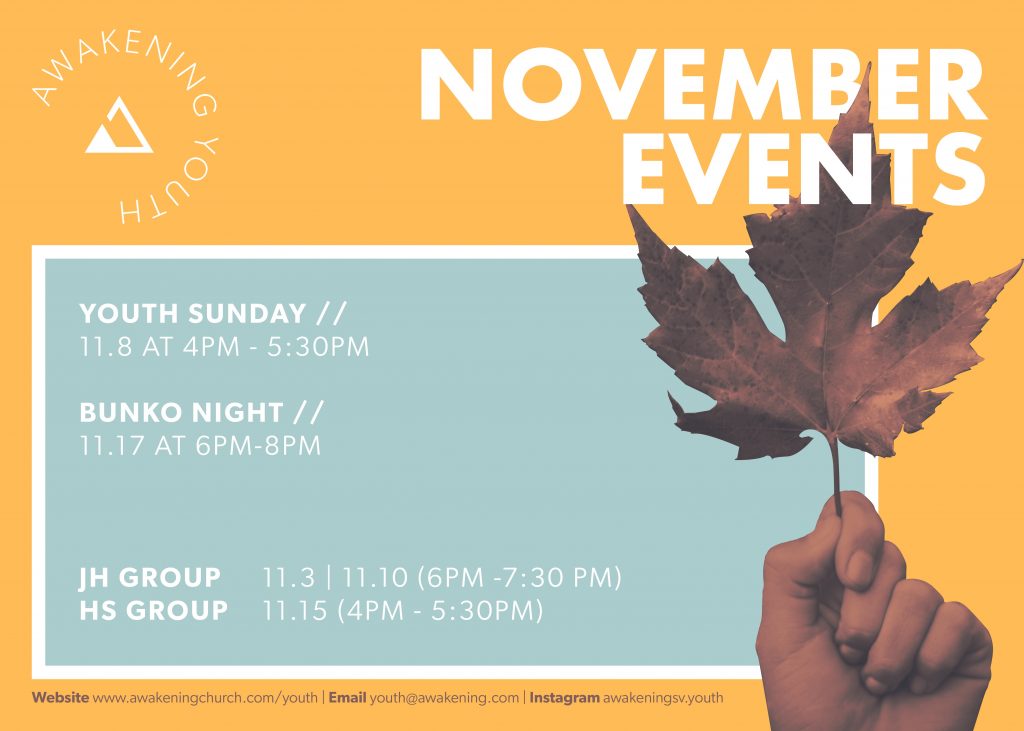 See our calendar above for Jr High and High School youth group nights! We are currently hosting small groups of students in backyards for a time of fun, connection, and Bible study (we ask that all participating students bring a face covering).*
Please email Rolan below to join us
At Awakening Youth we want to help students love Jesus, not just for a time in their life, but for a lifetime.
– Jr. High Youth Service: Every Sunday morning from 9:30-10:45AM: meet at Del Mar HS **look for the black Awakening "Youth" banner!
– High School Youth Group: Every Sunday afternoon from 5-7PM at the Awakening Office
---
More Upcoming Events:
November
11/8 – Youth Sunday
December
12/6 – Youth Sunday
12/11 – Christmas Party