Welcome! We gather on Sundays at 9:30am and 11:15am to participate in an engaging and inspiring experience.

Families: Full kids and youth programming from birth through High School at 9:30am. Birth through 5 years old at 11:15am.

Del Mar High School


The Cafeteria
1224 Del Mar Ave
San Jose CA 95128
What to Expect on a Sunday…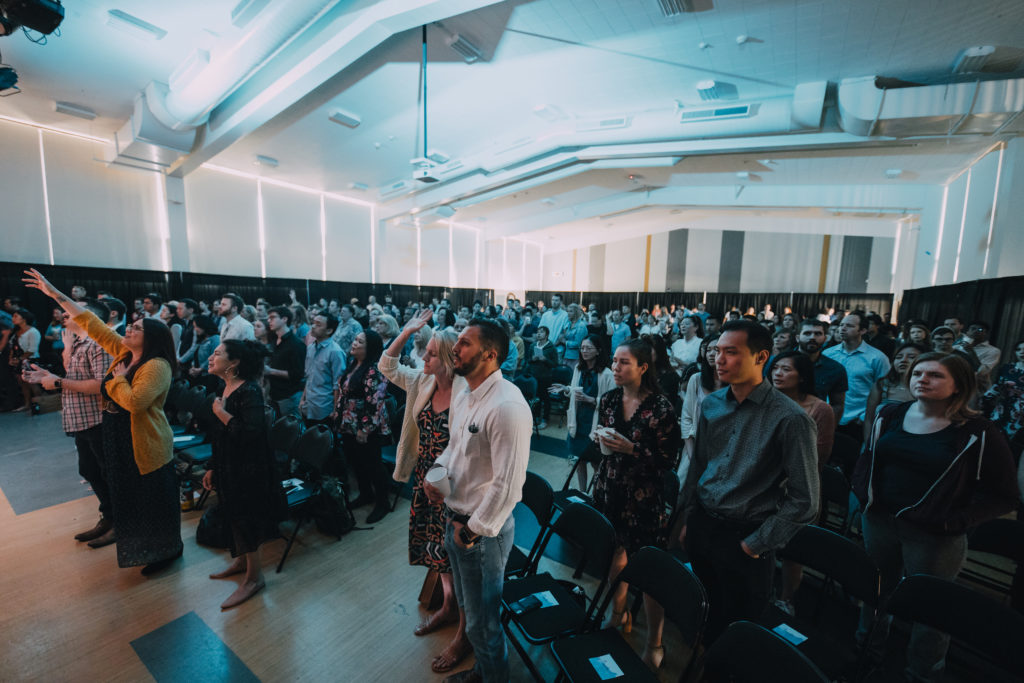 Although we're casual about how we dress and informal in how we build relationships, you'll find that we are serious about providing an engaging and meaningful worship experience through music, film, as well as teaching that's derived from the Scriptures. We strive to communicate the truth of the Scriptures in a relevant way to your everyday life while remaining true to the teachings of Jesus and all of the Bible.  We strive to make you feel at ease as we try to create a welcoming and inclusive environment for you to explore our community and get to know us.
There will be a communal worship and prayer time, but there's no pressure to participate in any particular way.  Each week you will find people expressing their spiritual curiosity in varying ways – some choose to observe and learn from a distance, while others choose to express their faith through singing, praying, and raising their hands.  There is room for what expression is authentic to you in our community.  We do hope everyone walks away with a greater sense of who we are as a community, what the teachings of Jesus are all about, and that you are inspired to get to know God more.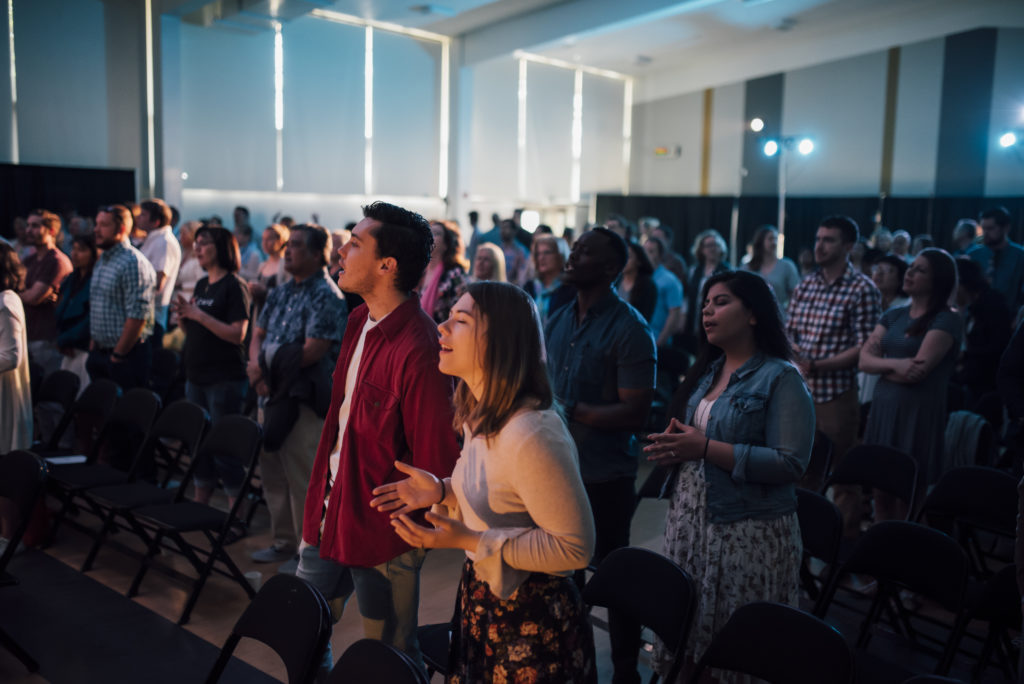 We'd love for you to join us outside after the Sunday gathering.  You'll notice that we love good food and hanging out! Fellowship is a low-key and informal, but also a very intentional way to begin and develop authentic friendships that are built off a mutual longing to seek God and grow in our lives.  Feel free to come a little early to connect with others or ask any questions, and please stay for a bit afterwards to meet someone new over a complimentary cup of local coffee and a delicious pastry.  Find one of our staff or volunteers at our Connect Table. We'd love to meet you, answer any questions you have, or help you connect deeper within our church. We're available anytime before or after the worship gathering.
Families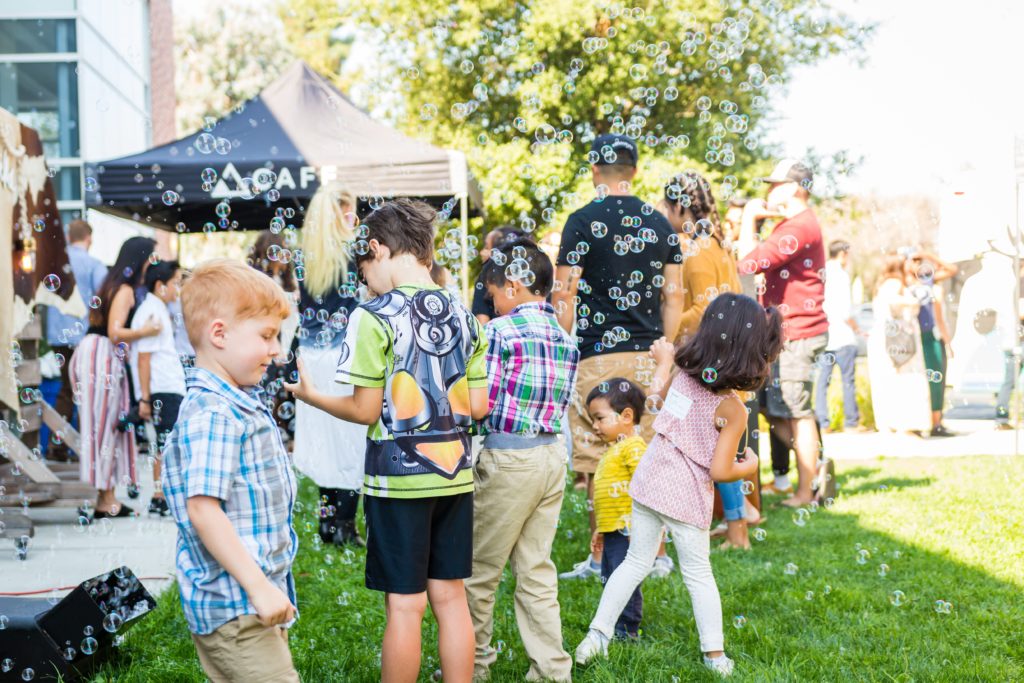 At Awakening Church, we are deeply committed to creating meaningful and engaging experiences for our kids and students. You'll find high quality kids' programming from nursery all the way through Junior High.  Teenagers are invited to join us in the auditorium for the main gathering.
In order to help you navigate your way around our campus with ease, you will find varying signs that indicate designated ministry areas.  Look for the Awakening Kids sign upon arrival and you will be directed to the appropriate place where you will find a secure sign in system for your child.  We are committed to providing safe, secure, and clean environments for our kids.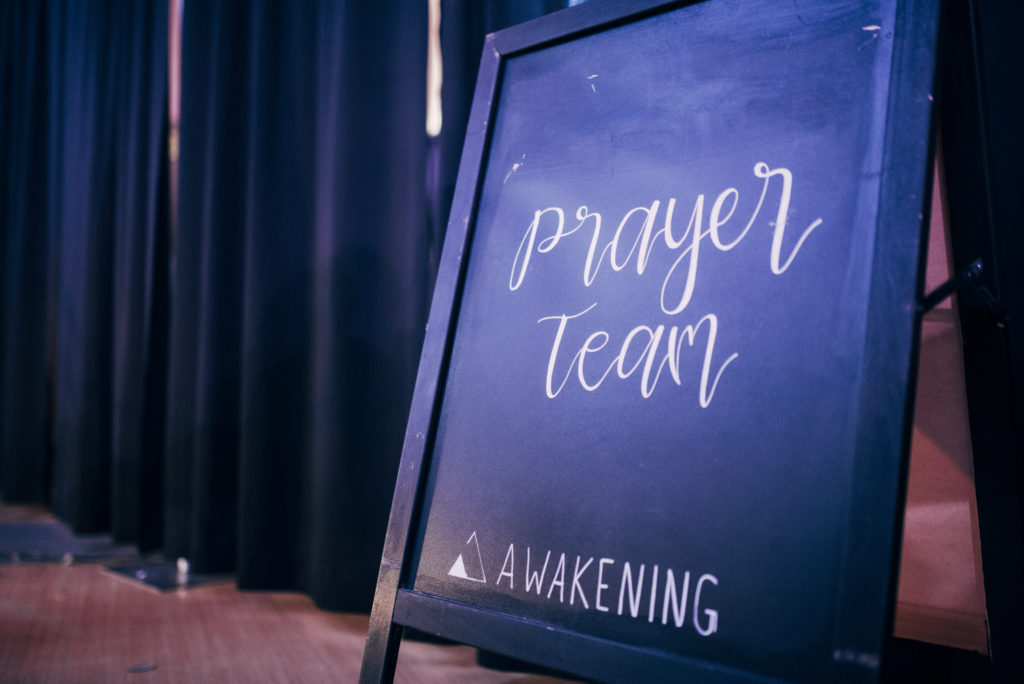 The volunteers who serve in the kids and student ministries are fun, nurturing, energetic, and attentive.  We look forward to meeting your child and providing a safe and engaging environment for him or her.  At Awakening, we know that kids need a place to discover and learn who God is to them and how much He loves them!  We look forward to being part of you kids' spiritual adventure!