Join us at one of our upcoming events.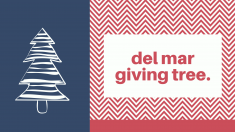 We've always said Del Mar is more than just a place to meet but a people to love. Our annual Giving Tree provides underprivileged students nominated by their teachers a chance to have their Christmas wishes come true. Choose a tag off the palate boards outside the Cafeteria on Sunday 12/8 and return it with… Read more »
—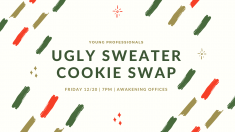 We're feelin' the festive vibes all month long here at Awakening! If you're in your 20s and 30s and consider yourself a young professional then don your ugliest (and coziest) Christmas sweater and join us for a Christmas shindig. We will be doing a cookie swap and voting on the best homemade treats! We… Read more »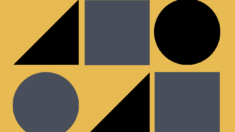 One of our desires is for our entire church to be plugged in through weekly Groups to encourage accountability and simply doing life alongside one another. Start Up is your entry point intro groups and community here at Awakening.