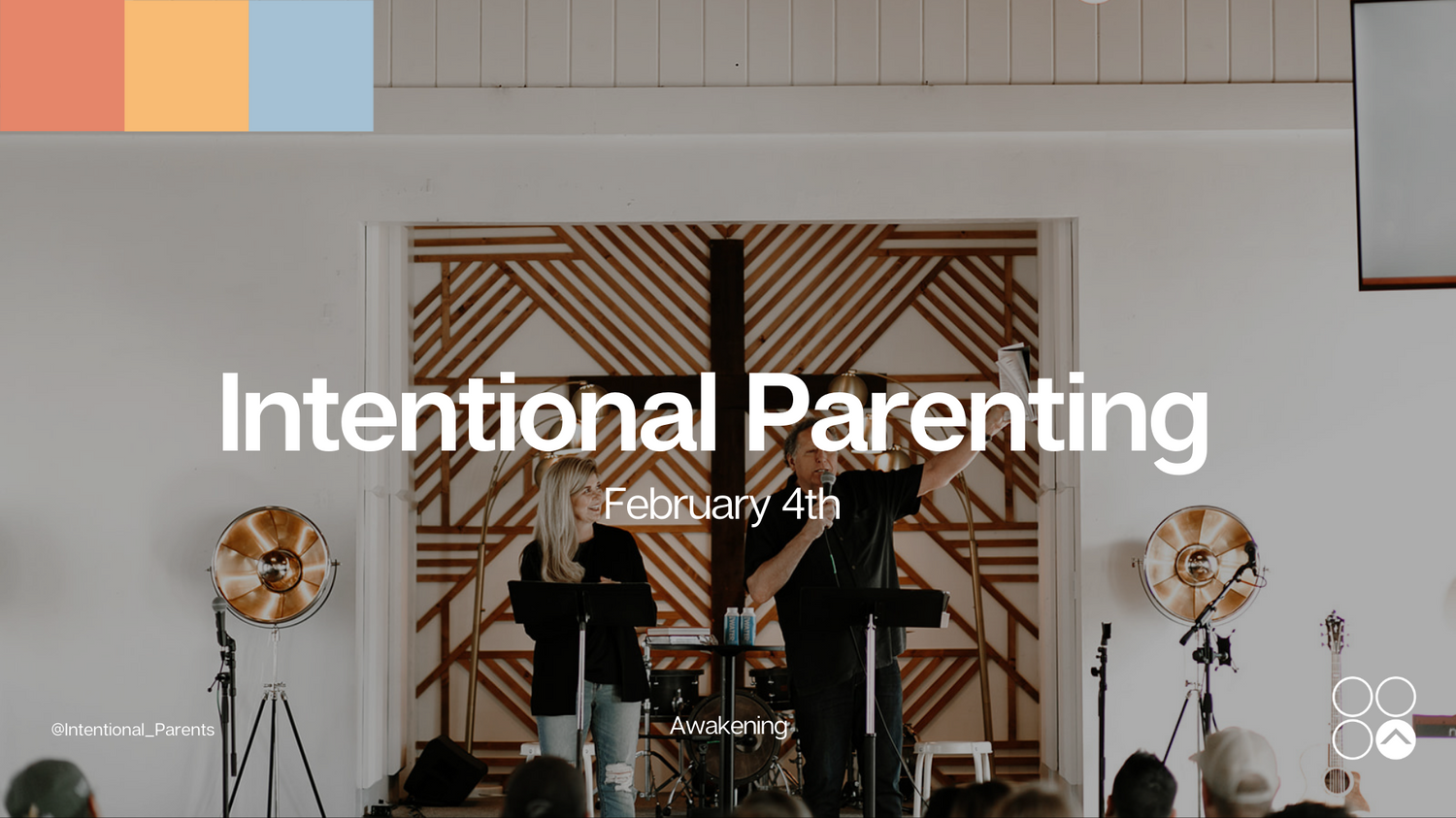 What is Intentional?
Intentional exists to equip people throughout the world in their desire to become passionate Jesus followers to pass on who they become through their own life, leadership, marriage, parenting, and family for generations to come.
Your most important goal as a parent is to raise sons and daughters who love God with all their heart and who will follow Jesus all the days of their life. Nothing is more fulfilling. Nothing is more God-honoring. Nothing is better for their life.
Our Intentional Parents Conferences are created to give parents an in-depth, Biblical understanding of what it looks like to raise passionate Jesus followers. Digging into scripture, Phil and Diane Comer will walk you and many other parents through the practicalities of raising passionate Jesus followers. You'll have the opportunity to ask questions, hear stories of others who have gone before you, and formulate your own plan for a successful road ahead.
Join us for a night of learning together how to raise passionate Jesus followers!
Where?
February 4th at Central Christian Church
4-6pm: Kids Session (for parents of babies – 5th grade)
$20 per attendee // dinner & childcare* included
*must register in advance for childcare
7-9pm: Youth Session (for parents of students 6th-12th grade)
$15 per attendee // dessert included
BUNDLE PRICE: $30 per attendee for both sessions
Family Groups
Families! We're launching a few specific Family Groups this winter who will be meeting for a 9-week session to go through the study "Intentional Parenting" by Phil and Diane Comer. This is for parents of kids & students of all ages! Click the link below in you are interested to register and we'll be in touch!