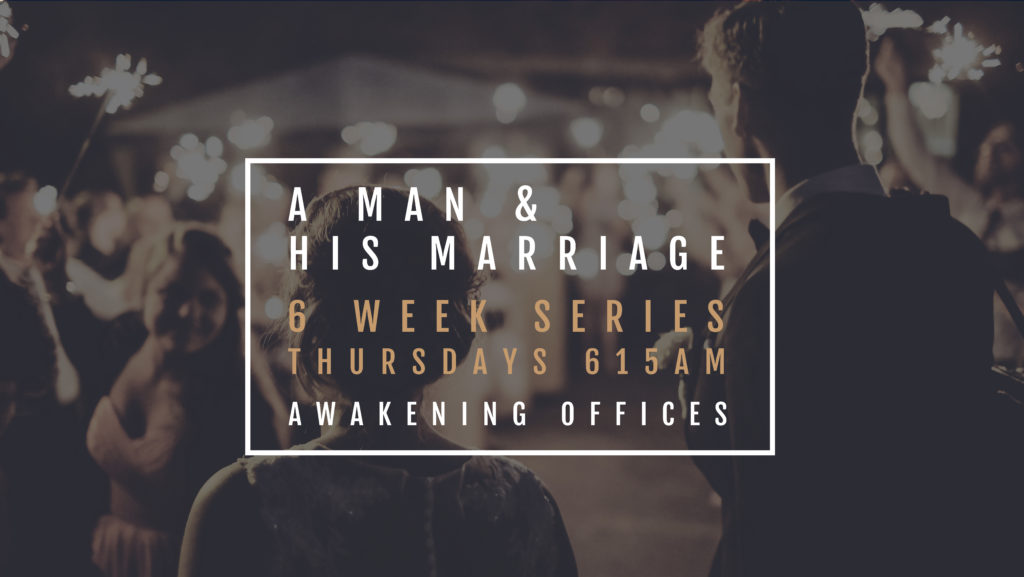 Men's 6 week study starting October 6th at 6:15am. Regardless of life stage (single, married, divorced), this series will have a lot for you. We are using material from "33 The Series" from Authentic Manhood.
The Essentials
When: Thursdays October 6 – November 10, 2016 @ 6:15AM – 7:45AM (6 sessions)
Where: Awakening Church Offices Upstairs at 1292 Minnesota Ave, San Jose, California 95125
What: Man + His Marriage:  33 – The Series (Authentic Manhood)
Honeypot: Coffee and pastries.
Who: Any men open to gospel-based skills teaching welcome (believers, agnostics, skeptics, atheists – come one, come all).  You don't have to attend Awakening Church, and we have a number of attendees who attend other churches or no church at all.
Cost: $10 for the workbook. We will be ordering the workbooks for all attendees. These will be available on Sundays at Awakening Church and at the 1st session.
Sign Up
You can sign up: