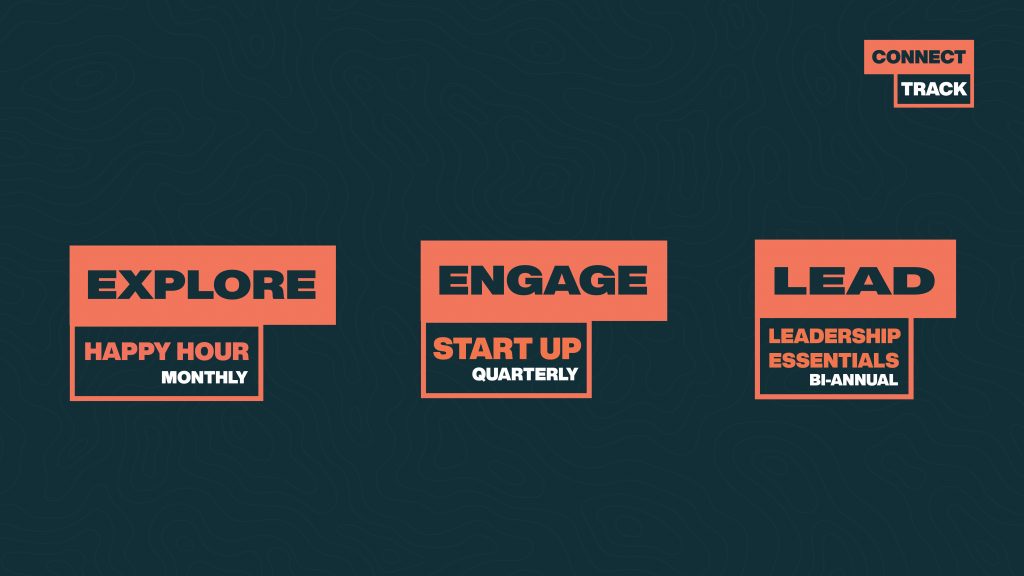 Our Connect Track has three stages:
STEP 1: EXPLORE – Join the Movement

Sunday Service: the large gathering of the church to have a life-changing encounter with God.
Intro: Introduces you to who we are and what we are about at Awakening.
STEP 2: ENGAGE – Experience Community

Start Up: a 2-week environment designed to jump start community.
Small Groups: mid-week communities growing together to become more like Jesus.
STEP 3: LEAD – Live on Mission

Essentials: The basics for being a leader at Awakening
Leadership: to empower & equip the church to awaken this generation, leadership = membership