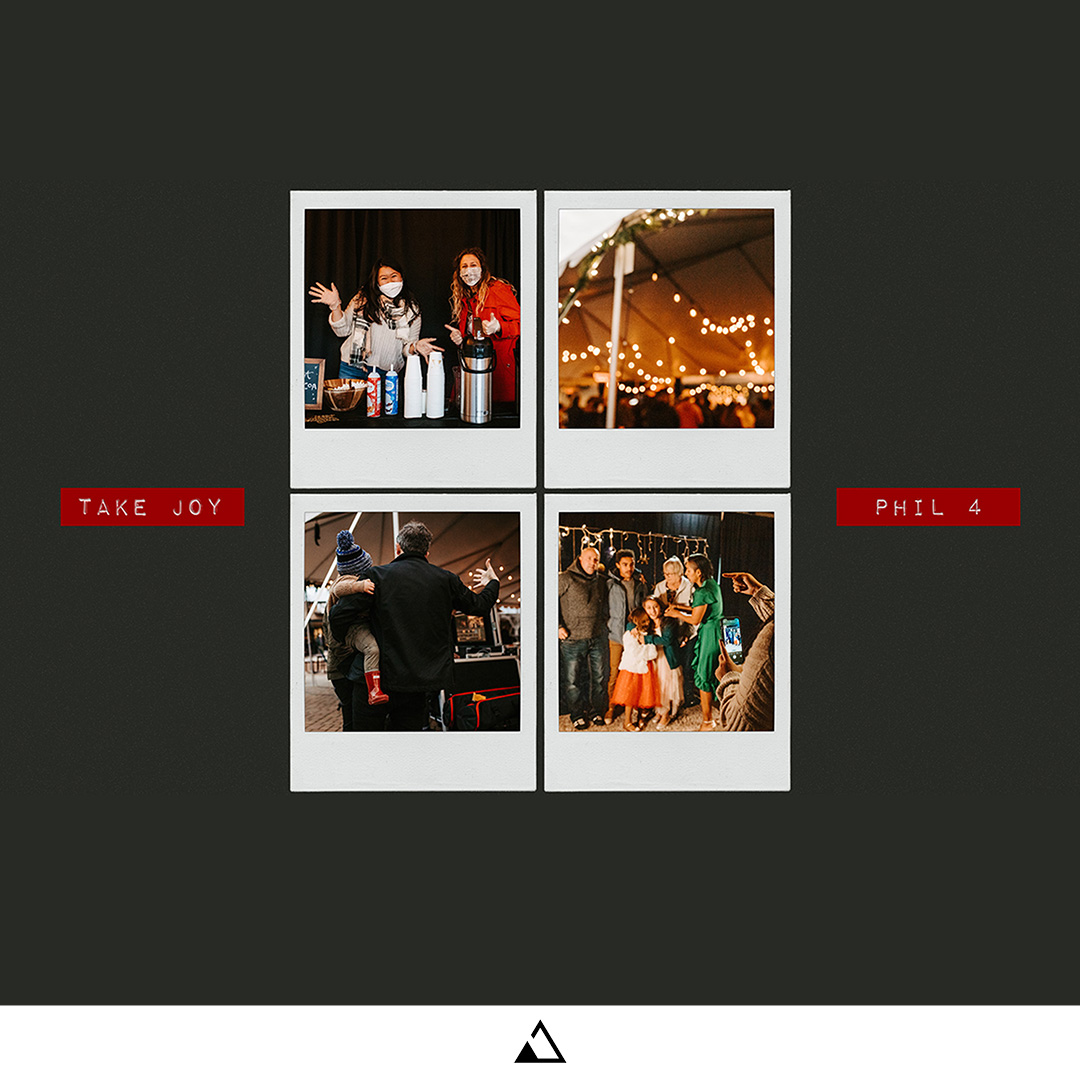 Teaching Notes
TAKE JOY part 1
Joy is the serious business of heaven.
How do you experience true, deep, lasting joy?
Can you experience joy in the midst of struggle, confusion, & pain?
BIRTHRIGHT
Rejoice in the Lord always. I will say it again: Rejoice!
Let your gentleness be evident to all. The Lord is near.
Philippians 4:4-5
What is joy?
Joy is not a passing sensation of pleasure, but a pervasive sense of well-being that is infused with hope because of the goodness of God.  
Joy is the settled assurance that God is in control of all the details of my life, the quiet confidence that ultimately everything is going to be all right, and the determined choice to praise God in all things.  
Rejoice in the Lord always. I will say it again: Rejoice!
Pain is inevitable, but misery is optional.  We cannot avoid pain, but we can avoid joy.  
If you want to get warm you must stand near the fire: if you want to be wet you must get into the water. If you want joy, power, peace, eternal life, you must get close to, or even into, the thing that has them. They are not a sort of prize which God could, if He chose, just hand out to anyone."
You make known to me the path of life; in your presence there is fullness of joy; at your right hand are pleasures forevermore.
Psalm 16:11[ESV]
It would seem that Our Lord finds our desires not too strong, but too weak. We are half-hearted creatures, fooling about with drink and sex and ambition when infinite joy is offered us, like an ignorant child who wants to go on making mud pies in a slum because he cannot imagine what is meant by the offer of a holiday at the sea. We are far too easily pleased.
Let your gentleness be evident to all.
Joy bursts in our lives when we go about doing the good at hand and not trying to manipulate things and times to achieve joy.
The Lord is near.
You and I were created for joy, and if we miss it, we miss the reason for our existence! Moreover, the reason Jesus Christ lived and died on earth was to restore us to the joy we have lost…His Spirit comes to us with the power to believe that joy is our birthright because the Lord has made this day for us.
And let us run with perseverance the race marked out for us, fixing our eyes on Jesus, the pioneer and perfecter of faith. For the joy set before him he endured the cross, scorning its shame, and sat down at the right hand of the throne of God.
Hebrews 12:1-2