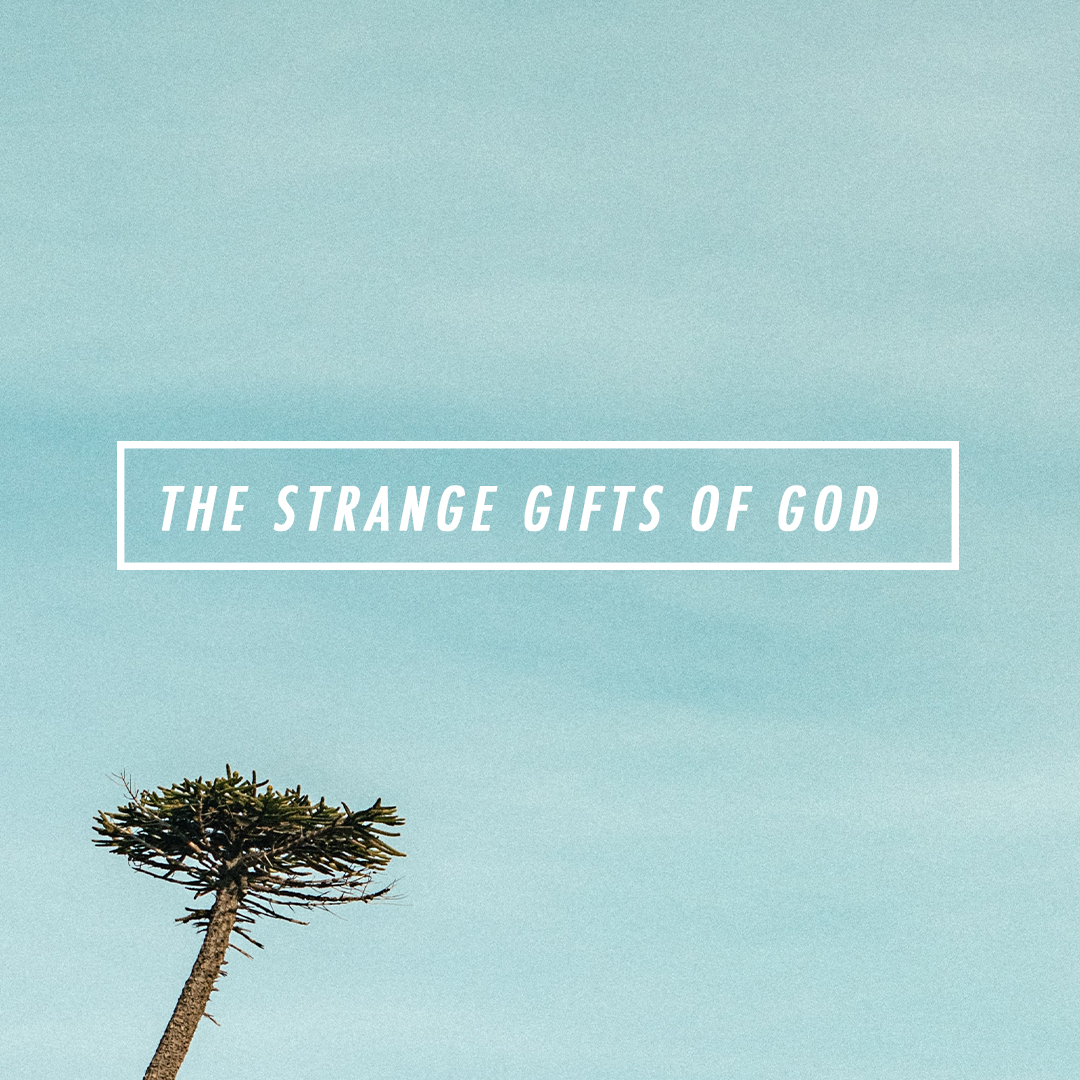 Not everything that happens in this world is God's will. Evil exists and suffering comes not always as the action of God, but often as the action of his enemy. Nevertheless, Scripture constantly views trials and sufferings as something to rejoice in. How can that be true? As we look at Paul's rough journey to Rome and a shipwreck, we see the Bible's profound teaching that suffering is both under God's sovereign care and also connected to our free will and responsibility. This story from Acts will show us how suffering can be a strange gift of God.
More from The Strange Gifts of God
Teaching Notes
God's power is present and working in our pain
The complexity of suffering: what is God's role?
9 Since much time had passed, and the voyage was now dangerous because even the Fast was already over, Paul advised them, 10 saying, "Sirs, I perceive that the voyage will be with injury and much loss, not only of the cargo and the ship, but also of our lives." 11 But the centurion paid more attention to the pilot and to the owner of the ship than to what Paul said.
-Acts 27:9-11
Men, you should have listened to me and not have set sail from Crete and incurred this injury and loss. 22 Yet now I urge you to take heart, for there will be no loss of life among you, but only of the ship. 23 For this very night there stood before me an angel of the God to whom I belong and whom I worship, 24 and he said, 'Do not be afraid, Paul; you must stand before Caesar. And behold, God has granted you all those who sail with you.' 25 So take heart, men, for I have faith in God that it will be exactly as I have been told. 26 But we must run aground on some island." 
-Acts 27:21-26
31 Paul said to the centurion and the soldiers, "Unless these men stay in the ship, you cannot be saved." 32 Then the soldiers cut away the ropes of the ship's boat and let it go.
-Acts 27:31-32
23 this Jesus, delivered up according to the definite plan and foreknowledge of God, you crucified and killed by the hands of lawless men. 24 God raised him up, loosing the pangs of death, because it was not possible for him to be held by it.
-Acts 2:22-24
The course of suffering: what's the point?
21 Now after these events Paul resolved in the Spirit to pass through Macedonia and Achaia and go to Jerusalem, saying, "After I have been there, I must also see Rome."
-Acts 19:21
11 The following night the Lord stood by him and said, "Take courage, for as you have testified to the facts about me in Jerusalem, so you must testify also in Rome." 
-Acts 23:11
"A God who is infinitely more powerful than us would also be infinitely more knowledgeable than us. So the rejoinder to the skeptic is "If God is infinitely knowledgeable—why couldn't he have morally sufficient reasons for allowing evil that you can't think of?" 
- Tim Keller
"Given that God does have a reason for permitting these evils, why think we would be the first to know? Given that he is omniscient and given our very substantial epistemic limitations, it isn't at all surprising that his reasons...escape us." 
- Alvin Plantinga
God takes pain and uses it to set us on a new course towards his (and our) good
As for you, you meant evil against me, but God meant it for good, to bring it about that many people should be kept alive, as they are today. 
-Genesis 50:20
And we know that in all things God works for the good of those who love him, who have been called according to his purpose.
-Romans 8:28
"In the end, God let Satan have enough rope to hang himself...he let...evil to intend something but accomplish the opposite." 
-Tim Keller
Precious Lord, take my hand
Lead me on, let me stand
I am tired, I'm weak, I am worn
Through the storm, through the night
Lead me on to the light
Take my hand, precious Lord
Lead me home
-"Take my Hand, Precious Lord" by Thomas A. Dorsey (1932)
Therefore I urge you to take some food. For it will give you strength, 6 for not a hair is to perish from the head of any of you." 35 And when he had said these things, he took bread, and giving thanks to God in the presence of all he broke it and began to eat. 36 Then they all were encouraged and ate some food themselves.
-Acts 27:34-36
18 But not a hair of your head will perish. 19 By your endurance you will gain your lives.
-Luke 21-18-19