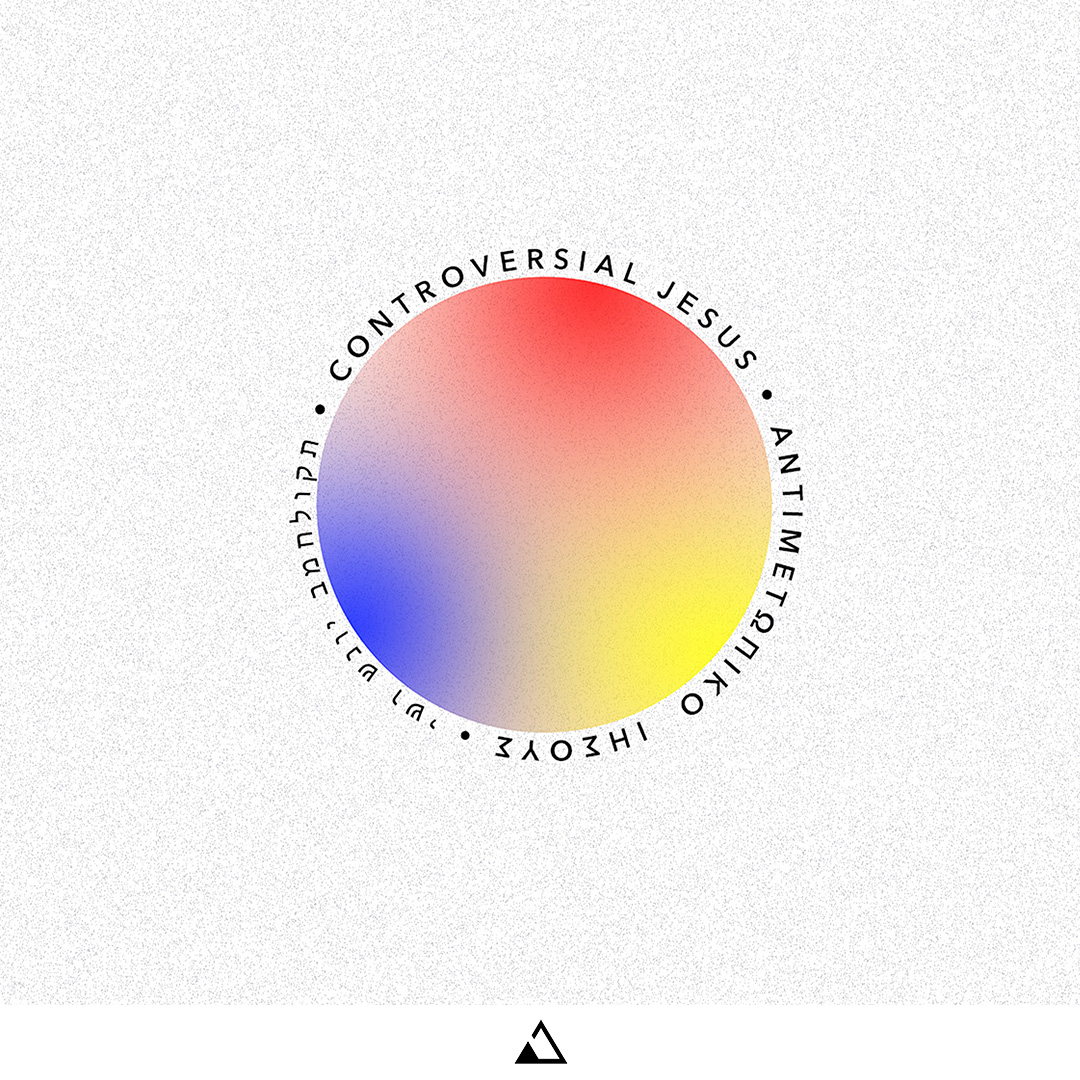 More from Controversial Jesus
Teaching Notes
"What would it look like to be a church that supports and encourages gay, lesbian, bisexual, and other same-sex attracted Christians—as well as those who love them—so that all in our church might be empowered to live in gospel unity while observing the historic Christian doctrine of marriage and sexuality?"
JESUS & SEXUALITY
27 You have heard that it was said, 'You shall not commit adultery.'  28 But I tell you that anyone who looks at a woman lustfully has already committed adultery with her in his heart. 29 If your right eye causes you to stumble, gouge it out and throw it away. It is better for you to lose one part of your body than for your whole body to be thrown into hell. 30 And if your right hand causes you to stumble, cut it off and throw it away. It is better for you to lose one part of your body than for your whole body to go into hell.
Matthew 5:27-30
A THEOLOGY OF SEXUALITY:
Every person is made in _______________ _______________.
So God created mankind in his own image, in the image of God he created them; male and female he created them. God blessed them and said to them, "Be fruitful and increase in number; fill the earth and subdue it. Rule over the fish in the sea and the birds in the sky and over every living creature that moves on the ground.
Genesis 1:27-28
You are _______________ and _______________ at the same time.
"If we are created in the image of God, then our sexuality reflects something of who God is… How we understand and live out our sexuality is profoundly important because we will either reflect our Creator or not."
- Debra Hirsch
You have heard it said…But I tell you…
- Jesus
"I need someone smarter and not created to tell me who I was, for He would be the one who'd know best."
- Jackie Hill Perry
Every person is marred by the _______________.
When the woman saw that the fruit of the tree was good for food and pleasing to the eye, and also desirable for gaining wisdom, she took some and ate it. She also gave some to her husband, who was with her, and he ate it. Then the eyes of both of them were opened, and they realized they were naked; so they sewed fig leaves together and made coverings for themselves.
                                                                                                       Genesis 3:6-7
We are all sexually _______________.
Iniquity: to grow crooked or twisted, our natural bent away from God and his ways.
Religious people create a _______________ of sin to excuse _______________.
But I tell you that anyone who looks at a woman lustfully has already committed adultery with her in his heart.
- Jesus
Every person is being lovingly _______________ by God.
For God so loved the world that he gave his one and only Son, that whoever believes in him shall not perish but have eternal life.
For God did not send his Son into the world to condemn the world, but to save the world through him.
                                                                                                          John 3:16-17
Every person can experience_______________ _______________ in Jesus.
The thief comes only to steal and kill and destroy; I have come that they may have life, and have it to the full.
- Jesus [John 10:10]
Sexual Wholeness is the prayerful integration of our spirituality and sexuality resulting in deep, satisfying relationships with others that roots out shame, cultivates vulnerability, and leads to healthy bonding.
- Rich Villodas
Then he said to them all: "Whoever wants to be my disciple must deny themselves and take up their cross daily and follow me. For whoever wants to save their life will lose it, but whoever loses their life for me will save it.
- Jesus [Luke 9:23-24]
Jesus invites every person to submit their _______________ _______________ to Him and receive from Him the new _______________ _______________ of "loved child of God."
FURTHER RESOURCES:
Redeeming Sexuality by Debra Hirsch
The Truest Thing About You by Dave Lomas
Your Brain on Porn by Gary Wilson
Gay Girl, Good God by Jackie Hill Perry
Embodied by Preston Sprinkles
Sermon Series: God & Our Bodies by Rich Villodas of New Life Fellowship NYC
Embracing the Journey by Greg & Lynn McDonald