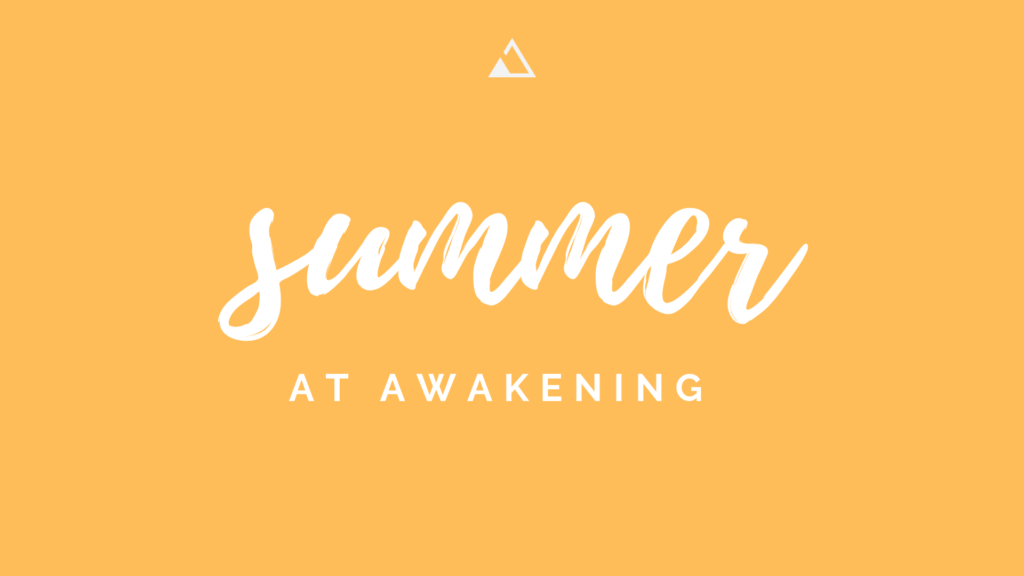 We want to hang out with you this summer! We are so ecstatic to share a full calendar of events that every single person in our community can enjoy. Some events are church-wide and others are specific to a certain demographic. We hope you'll join in on the fun!
—-
Happy Hour [church-wide]
Sunday August 18th, 4-6PM
Are you newer to Awakening? Or maybe you've been around for a few months but haven't had a chance to really get to know us as a church. You're invited to join us on Sunday 8/18 from 4-6pm for our Happy Hour event at the Awakening Office. You'll get to meet some of our staff, hear Ryan share Awakening's story, and get a chance to connect with others in our church family over mocktails and snacks. Childcare is provided, just let us know in your reply if you'll need it!
Address: 1210 S Bascom Ave Suite 127
San Jose, CA 95128
Dinner for 8 [church-wide]
Dinner for 8 is for everyone. This ministry is a great way to get to meet new people and get to know your church family better. Whether you have been attending Awakening for years or just once; come take part in a casual dinner with others in a similar life stage as you and build your community.
Click the button below and email us with your preferred date(s). The more flexibility you have the better! Let us know if you'd like to HOST a dinner or attend one. Then you'll be placed in a group of 8 by our matchmaking professionals ? Your dinner host will contact you with details including, address, time of the dinner, and ideas on what to do for dinner (potluck or not, etc).
Dates in June, July, and August
School of Faith Presents: Summer Studies [church-wide]
Summer Studies are one way for you to grow in your knowledge of God and his Word. We have three classes around three different areas of focus: theology, foundations, and personal growth. Classes meet once a week for 4 or 5 weeks, and include a book that your class will go through together. Register for one (or all!) of these classes today! More details and dates via the button below.
Theology Class: The Biblical Narrative
Personal Growth Class: Using the Enneagram to Grow in Jesus
Foundations Class: Who is God?
Classes run from July – August at the Awakening Office. Click below for all the specifics.
Family Park Parties
Bring a blanket/chair, a picnic basket, and come hang out with our families this summer! We'd love to meet you and get to know you better.
June 30th at the Rose Garden
July 28th at Jack Fischer Park, Los Gatos
All park parties will be from 4-6PM. No need to RSVP!
Young Professionals Hike + Summer BBQ [20-30's ministry]
If you're in your 20's and 30's, come hang out with us at the following two events this summer:
Hike Almaden Quicksilver Trail on Saturday, June 29th at 9AM (dog-friendly!)
An epic summer BBQ and outdoor movie night on Friday, July 12th at 7:30PM. Bring a dish or drink to share — we'll be grilling!
Address: 396 N. 6th St. San Jose, 95112
The Summer Mix [YOUTH]
All Jr High and High Schoolers are invited to hang out with us at the Summer Mix on Thursday nights. All events are held at the Awakening Office.
Address: 1210 S Bascom Ave Suite 127
San Jose, CA 95128