This brief chapter of my life begins with a verse: "Search me, God, and know my heart; test me and know my anxious thoughts. See if there is any offensive way in me, and lead me in the way everlasting." Psalm 139:23-24
There are twenty-two verses that precede, but these last two I read silently. It was a little too uncomfortable to read out loud or even to whisper. On an ordinary day, two powerful verses took me right in between two storms… smack in the middle of fear and faith.
The fear, discomfort, and hesitation came not from what God would find out about me. Nothing is hidden from God. God sees me and knows me fully and deeply. I was fearful of what I would find out about myself. True enough, I came face to face with what I was dreading: my sin. But hang tight. Stay with me. The faith comes from knowing how God turns situations like this around.
For seventeen days, I journeyed through the book of Hosea (via SheReadsTruth.com). It was heart-breaking. Soul-wrenching. Almost too disgusting. As I was reading through Hosea, I knew I was staring at a looking glass. The painful truth about my sin was utterly revolting.
"For like an adulterous wife, this land is guilty of unfaithfulness to the Lord." Hosea 1:2
I cringed.
"Their deeds do not permit them to return to their God. A spirit of prostitution is in their heart; they do not acknowledge the Lord." Hosea 5:4
Please, stop now.
"Now they sin more and more; they make idols for themselves from silver… When I fed them, they were satisfied; when they were satisfied, they became proud; then they forgot me." Hosea 13:2,6
Adulterer. Idol-chaser. Sinner. In so many things, I have been walking away from God. In my Instagram stalking, in my keeping up with the Joneses and Joneses' kids, in my lusting over things my family couldn't afford—instead of being grateful for the blessings of God and content with what I have. In my faithfulness to my laundry list of things to do—instead of faithfulness to God's work in the world. In my incessant worrying about our finances—instead of trusting in God's provision.
I couldn't bear it. There are obvious gaps in my journal because there were times I just could not keep writing. I was hurt. Offended. Ashamed. Discouraged. Disgusted at myself. Angry at one point even. "How could you be so mean to me God?!" Then, so lovingly and so gently, God shifts my gaze past my sin and there I find the cross: "But God demonstrates his own love for us in this: While we were still sinners, Christ died for us" (Romans 5:8).
This beautiful truth compels us to fall on our knees, draws tears from our very soul in repentance, heals us from the destruction of sin. In my wandering, God keeps loving, seeing me not with contempt but with compassion. And now all is forgiven. I am made new. But, I had to take a good hard look at my sin only "to grasp how wide and long and high and deep is the love of Christ" (Ephesians 3:18). The searching ends not in the realization of a sinful self but rather in a grandiose revelation of God's RELENTLESS LOVE. The promise is this: "I will heal their waywardness and love them freely, for my anger has turned away from them" (Hosea 14:4).
So if you ever, for even a single moment, doubted God's love for you, I encourage you. Brave the storm toward faith. Stare at your sins—plentiful and frightening as they may be. Let God walk you to the cross. And you'll be awakened to the greatest love you've ever known.
Thank You Father for showing me my sin that I may know of amazing grace and unfailing, relentless love that heals me and binds me to you now and forever through Christ Jesus.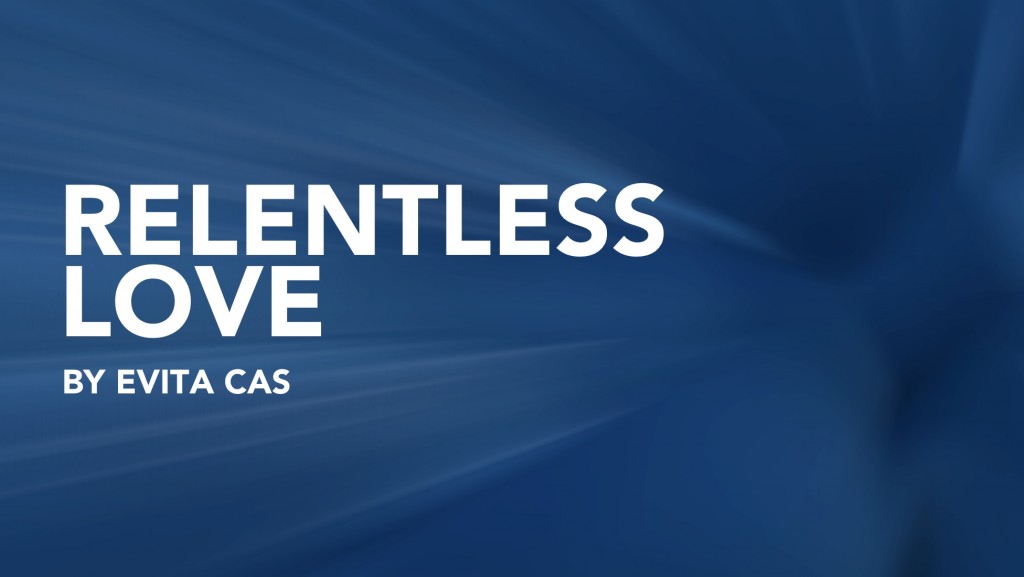 Interested in submitting a piece you've written or becoming a regular contributor to the Awakening blog? Email Alicia McClintic at [email protected]