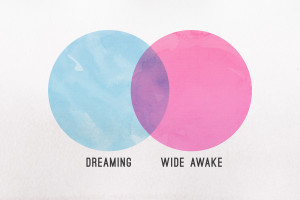 DREAMING WIDE AWAKE
[JAN – FEB 2013]
Have you ever felt like you've been sleepwalking through life – like you're breathing but not really alive?
What would it look like if we left the ordinary behind, started dreaming big, and embraced the possibilities all around us?
Join us at Awakening this January – February as we explore the idea of dreaming wide awake.