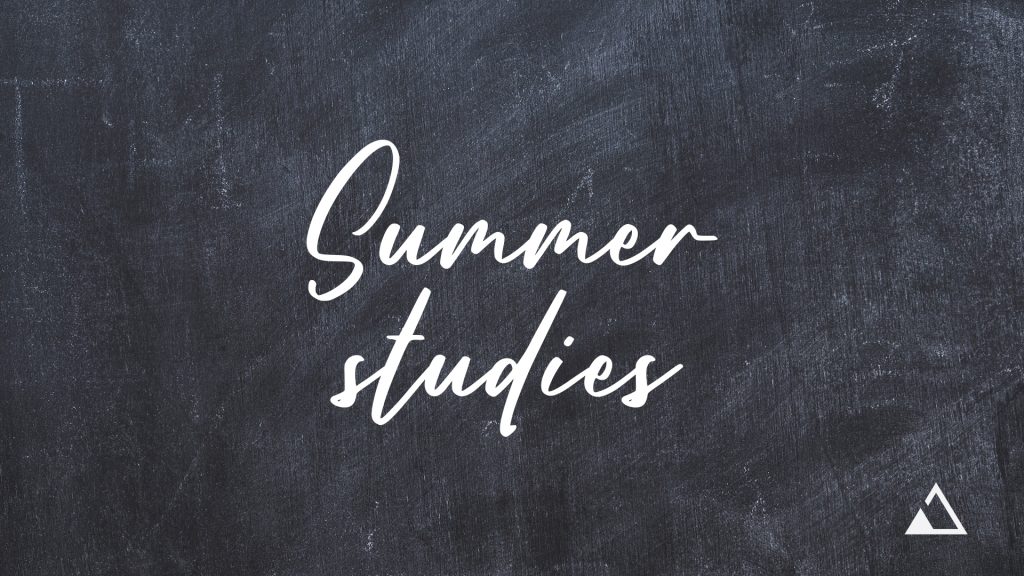 This summer we're excited to provide a wide range of classes as part of our School of Faith.
→ Studies: short term classes offered throughout the year, open to everyone. All classes fall on one of these three tracks:
Foundations track: explores the core doctrines of Christianity
Theology track: explores the complex doctrines of Christianity
Personal Growth track: explores the ways we can grow in Christ
Theology Track:
Spiritual Warfare: Sunday mornings, August 1st & 8th (2 sessions) | Chris Nye
(class full)
Our world is not limited to the physical or the scientific. We live in a world imbued with spiritual activity. And this activity is not always harmonious: wars happen in our thoughts, strange feelings arise in our personal experience, depressive and anxious thoughts come out of nowhere—what do we make of this? The Bible tells a story of angels, demons, and spiritual beings: how do we reconcile what the Bible teaches with our own experience? What are we to believe as Christians about all of that? Join us as we walk through two weeks of a theology of spiritual warfare.
Personal Growth Track:
Declare a Mission: Faith + Work Integration: Sunday August 11th (1 session) | Jess and Bart Munro
What if you declared a mission, not a major? What if rather than following traditional career wisdom, you articulated a purpose-driven direction that weaves together your God-given gifts, passions and impact you seek to have in the world?
Through reflective feedback from mentors, friends/family, coworkers, you will capture your truest identity, gifts and superpowers. Then you'll bring together wisdom from the Spirit of God and leading innovation practices used at Stanford's design school (the d.school) to imagine three possible new futures for your life and prototype your next steps!
Whether you're a new grad seeking your first job, or doing a mid-career pivot, or reinventing yourself post-pandemic, we hope this will equip you for a more integrated and purpose-driven life! 
The Enneagram 101: Wednesday nights, July 7, 14 and 21 (3 sessions) | Naseem Khalili
The Enneagram is a detailed personality assessment that provides a unique lens with which to view ourselves and others; specifically our internal motivations. How can we use this tool to step into the transformation that God extends to us in Christ? Topics include: team building, workplace dynamics, and self-care in light of coming out of the pandemic.
"The Meaning of Marriage": Tuesday nights starting July 6th (8 sessions) | Susie and Andrew Ransom
(class full)
This course will walk through Tim and Kathy Keller's book, The Meaning of Marriage. Whether you've been married for decades, dating, newlyweds, engaged, or single, this class will center on the Biblical vision for marriage and will be profitable no matter where you are.