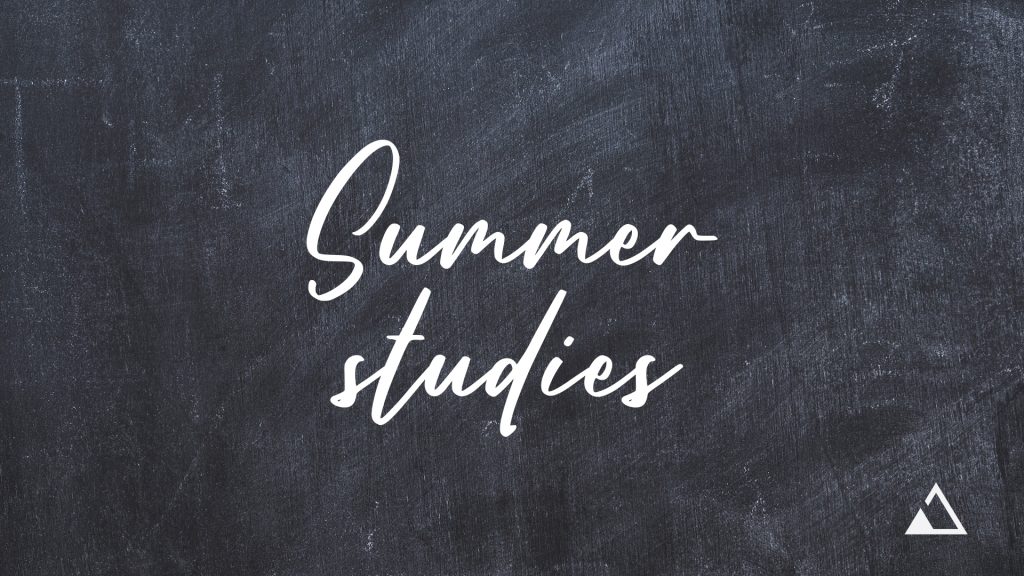 This summer we're excited to provide a wide range of classes as part of our School of Faith.
→ Studies: short term classes offered throughout the year, open to everyone. All classes fall on one of these three tracks:
Foundations track: explores the core doctrines of Christianity
Theology track: explores the complex doctrines of Christianity
Personal Growth track: explores the ways we can grow in Christ
Foundations Track:
What is the Bible: Sunday nights, June 7 + 14 (2 sessions) | Chris Nye
Join us for our two week Core Class on the Bible: what is it? How was it put together? How should we read it? What should we think about when we're interpreting and studying the Bible? These questions (and many more) will be addressed in our class, "What is the Bible?" This is a part of our Core Class series—classes we hope everyone takes who's a part of Awakening!
What are the Spiritual Disciplines?: Wednesday, Aug. 19th (1 session) | Chris Nye
Join us for our final core class, "What are the Spiritual Discipline?" In this class, we take an overview of practices that Christians have participated in for centuries in order to grow their faith life: prayer, fasting, Scripture reading, and other subjects will be covered. If you want to grow in your understanding of these things, please join us. Our Core Classes are the classes we hope everyone at Awakening takes — we'll see you on Zoom! No registration is necessary.
Theology Track:
The Biblical Narrative: Sunday nights starting July 12 (5 sessions) | Chris Nye
Go through the story of Scripture from Genesis to Revelation as we expound upon the major turning points in the story: Creation, Fall, Rebellion, Redemption, New Creation. Want to get a zoom-out of the whole Bible? Come to this class!
Personal Growth Track:
The Enneagram 101: Tuesday nights starting June 23rd (3 sessions) | Naseem Khalili
The Enneagram is a detailed personality assessment that provides a unique lens with which to view ourselves and others; specifically our internal motivations. How can we use this tool to step into the transformation that God extends to us in Christ? Topics include: team building, workplace dynamics, shame, and self-care.
Financial Peace University: Monday nights starting July 13th (8 sessions) | Stephanie and Jason Ivan
Do you stress about money? Are finances an issue? Learn the art and science of finances from Dave Ramsey's popular "Financial Peace University." But don't just learn from a screen, learn in community with the Ivan's as they (through experience) share wisdom alongside this great content.
Loveology: John Mark Comer Book Study: Tuesday nights starting July 14th (5 sessions) | Annie Chang
In the beginning, God created Adam. Then he made Eve. And ever since we've been picking up the pieces. Loveology is a theology of love from God's point of view. The five sessions start with God's design for marriage and works backward, dealing with sexuality, romance, singleness, and what it means to be male and female.
Emotions, Mental Health, and Faith: Monday nights in August (5 sessions) | Felicia Larson
Emotions and mental health are becoming topics of major consideration: does the Bible have anything to say about these things? And if it does, what does it say? We will be discussing the content provided in the following three books. Feel free to purchase and read these to further discuss thoughts and questions you may have.
1. "The Emotionally Healthy Church" by Peter Scazzero
2. "Why Emotions Matter" by Tristen Collins, L.P.C, & Jonathan Collins
3. "Grace for the Afflicted" by Matthew S. Stanford