Our heart for Awakening Youth is:
To create a safe, fun and inspiring environment
We try and foster an atmosphere where they can learn, grow and practice connecting with God on a deeply personal level, so that interacting with God becomes second nature to them.
We are also passionate about partnering, empowering and equipping parents, as we believe they are the main ministers in their childrens' lives.
– Jr. High Youth Service: Every Sunday morning from 9:30-10:45AM: meet at Del Mar HS **look for the black Awakening "Youth" banner!
– High School Youth Group: Every Sunday afternoon from 5-7PM at the Awakening Office
Awakening Youth Winter Retreat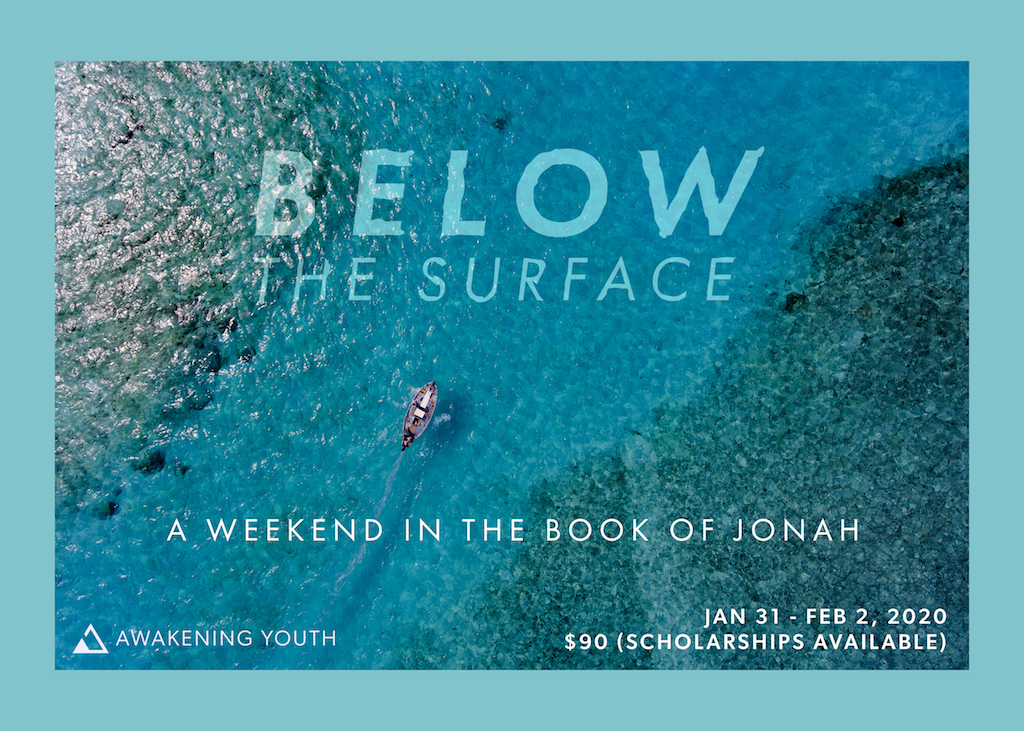 We are so excited to invite your students to our annual Youth Winter Retreat! It will be an impactful time in the life of your child. Each year this weekend is incredibly memorable for students. Our team is already praying for God to move in big ways during the retreat.
Details:
The retreat will be held at Day Break Camp (Felton, CA)
Friday, January 31st – Sunday, February 2nd
We will depart at 5:30PM on Friday and return by 12:00PM on Sunday.

Our theme is BELOW THE SURFACE: A Weekend In The Book of Jonah. This will be a great time to get away and grow closer to God and to each other.
The cost of the retreat is $90. If paying by check, please make checks out to Awakening Church.
Activities Include:
-Volleyball court
-Hiking Trails
-Basketball court
-Kickball
-Spikeball
-9 Square
-Video Games
-Bracelet Making
-Carpet ball
-Ping Pong
-Big open field
Registration Deadline: Due Sunday, January 19th