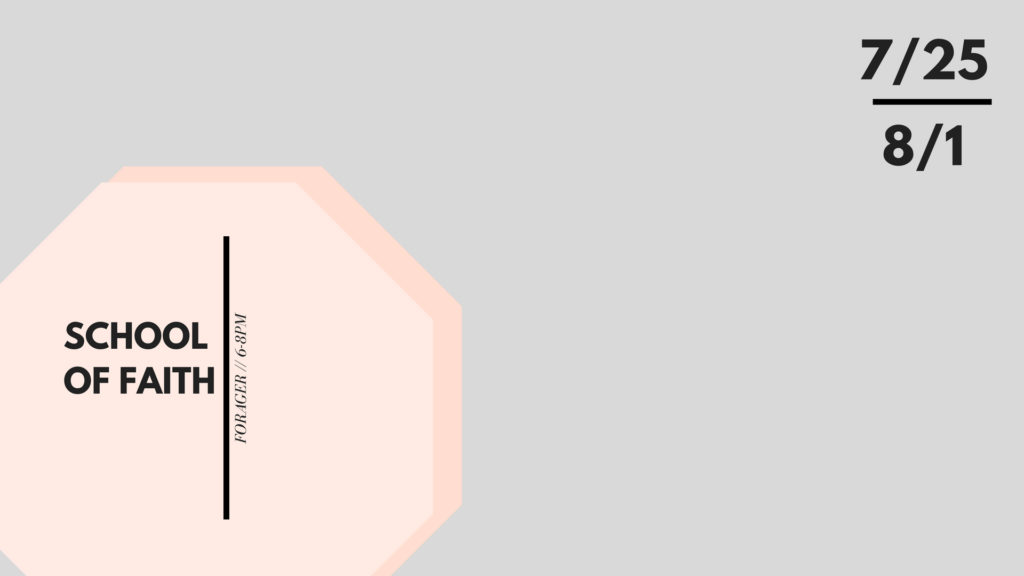 The School of Faith exists to provide environments of learning for those who are curious about Christianity, or seek to understand it on a deeper level.
Our vision is to see curated digital and physical spaces where the core and complex beliefs of Christianity are given a strong intellectual, creative, and authoritative voice in our cities.
Our first two events will take place on Wednesday July 25th and Wednesday August 1st from 6-8pm at Forager Tasting Room (420 S 1st St, San Jose, CA 95172).
Our first two sessions ("My Will vs. God's Will") are coming up & we're excited to see you there. Our space is limited to 50 for each event, so please email Naseem. to reserve your spot.