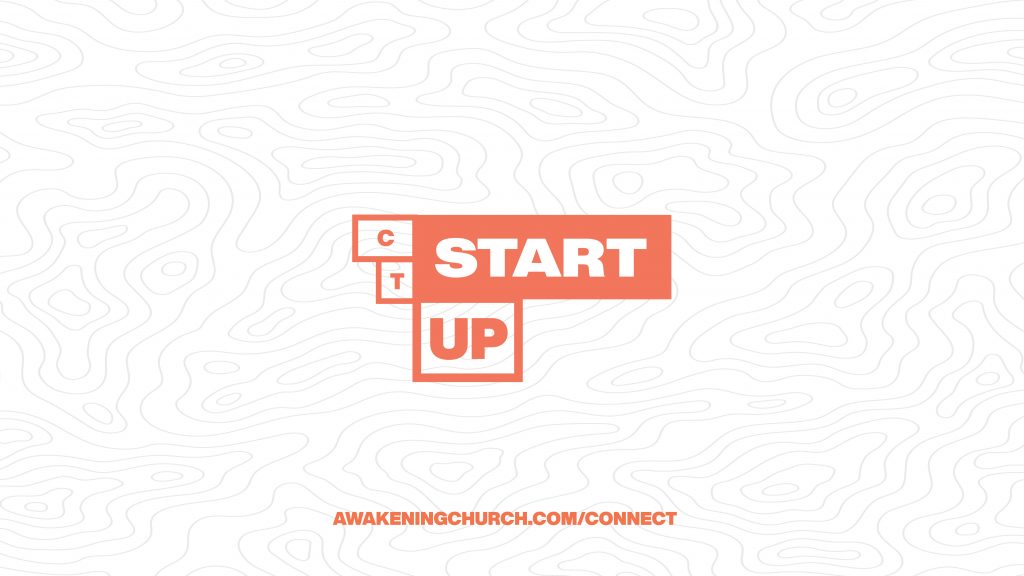 If you're on the newer side to Awakening OR if you've been here forever but still haven't had a chance to dive into community here, Start Up is for you.
One of our desires is for our entire church to be plugged in through weekly Groups to encourage accountability and simply doing life alongside one another. Start Up is your entry point intro groups and community here at Awakening.
Upon registering, you'll be matched to an open virtual group that you'll meet at Start Up!
Start Up will take place for 2 weeks on Sunday September 20th and Sunday September 27th from 11AM-12PM on Zoom.
You'll hear more about Awakening's story, our core values, hear from our pastors Ryan and Chris, plus spend time in breakout rooms with your new group. This is the best time to dive into community at Awakening.