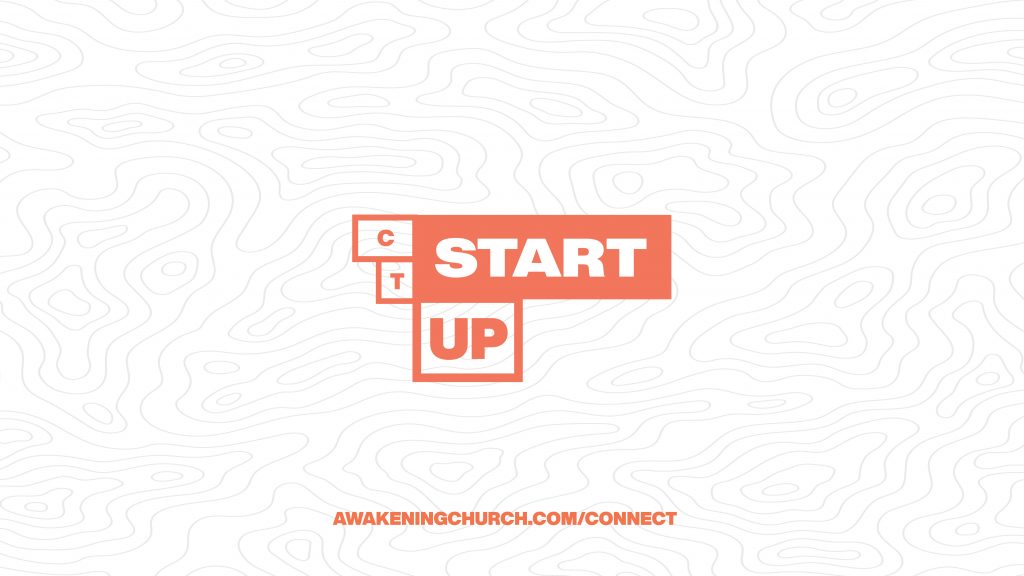 NEXT ROUND STARTS in May 2020. Sign up below! 
If you're on the newer side to Awakening OR if you've been here forever but still haven't had a chance to dive into community here, Start Up is for you.
Each week at Start Up, you will be placed in a small group of 6-12 other people at Awakening led by one of our great leaders. As the four weeks go along, our hope is that this group forms into a long lasting community for you, and more specifically your new midweek Group! We value always having a diverse set of groups so everyone feels at home! 
One of our desires is for our entire church to be plugged in through weekly Groups to encourage accountability and simply doing life alongside one another. Start Up is your entry point intro Groups and community here at Awakening.
Start Up takes place on Sunday mornings during first service (9:30-10:45AM) in the Del Mar Teacher's Lounge.  Breakfast will be provided.