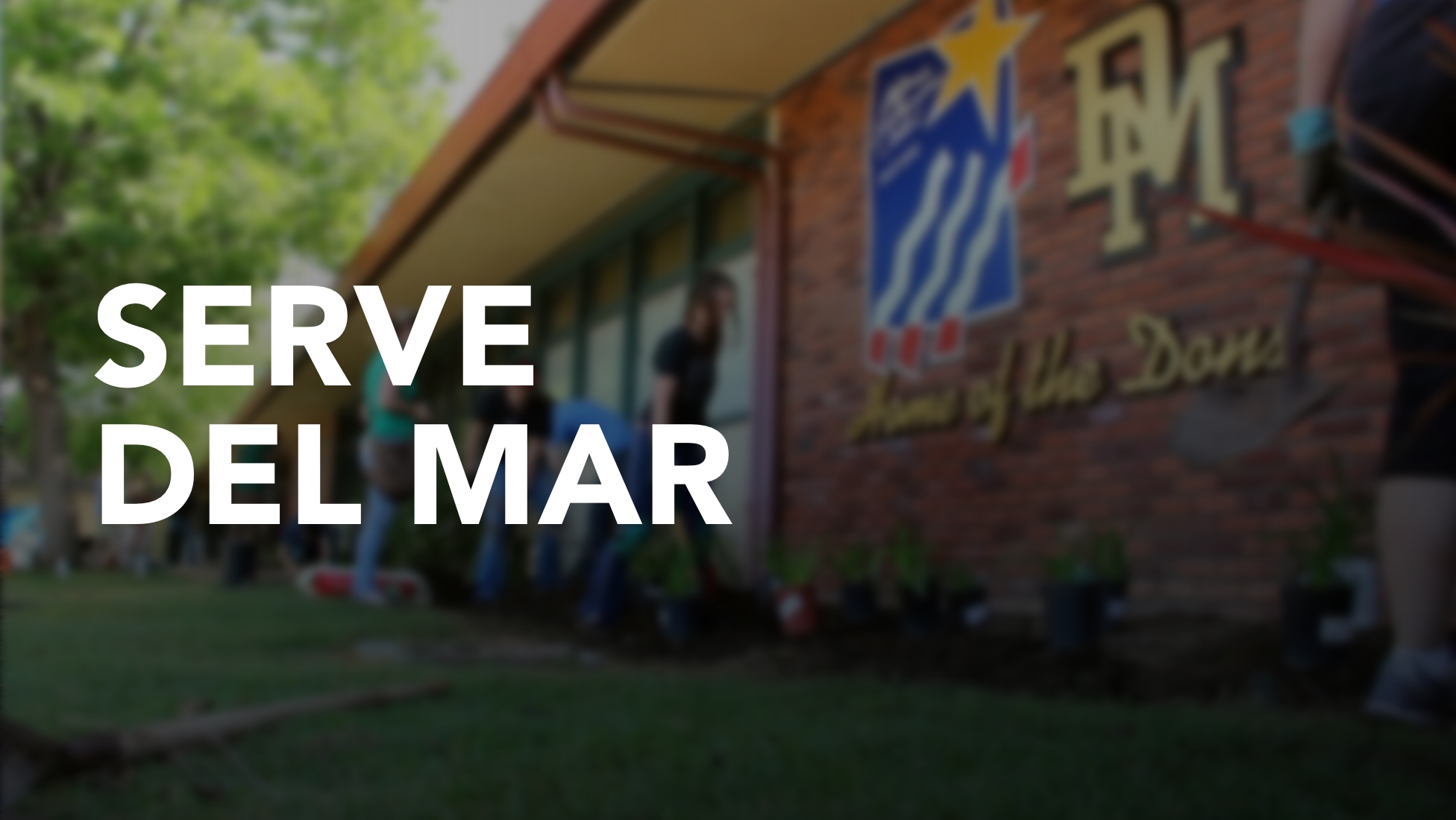 We have two shifts that Sunday: 11:00 – 1:30pm and then 12:30 – 3:00pm.
For us, Del Mar High School isn't just a place to meet; they're a people to love. Because we love this campus, we make serving them a priority.
Sunday, September 25th we will be cleaning up around the campus; landscaping, cleaning gum, picking up trash and helping in many other ways to make an impact on the students and teachers of this campus! Its a great opportunity for the whole family! Attend service, change into your work clothes, then serve with your community!
We are using this day as a KICK-OFF for our MISSIONAL COMMUNITIES! The idea is to meet your group in a way that allows conversation and connection as you serve together. So the best way to sign up for Serve Del Mar is to join a Missional Community.
If you're not able to commit to a Missional Community you can sign up by emailing [email protected].