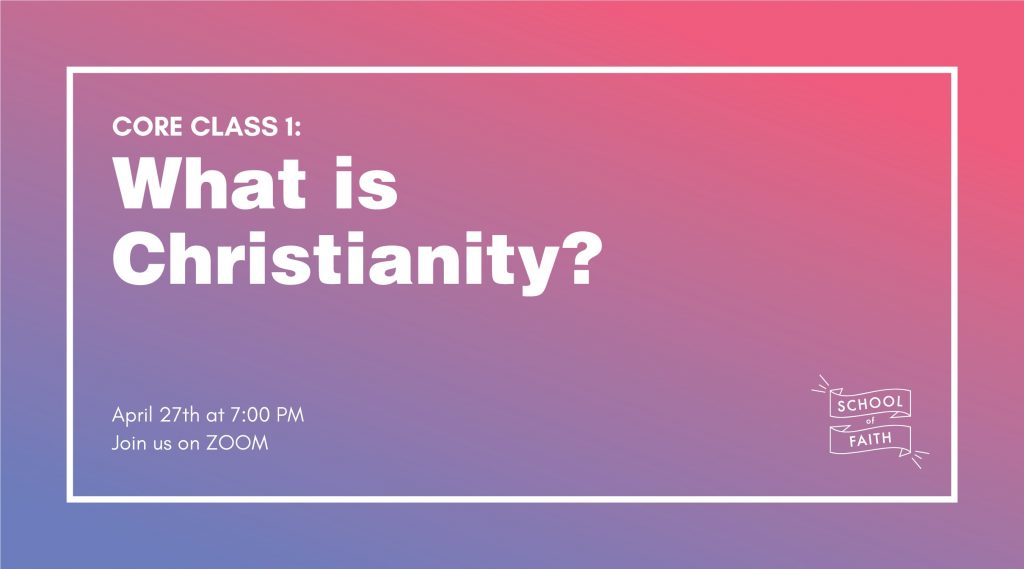 Awakening's School of Faith exists to provide environments of learning for those who are curious about Christianity on a deeper level. We're offering one of our core classes coming up online! These core classes are what we hope all people at Awakening will eventually take – so please join us.
Our first virtual class: What is Christianity? on April 27th at 7PM!
This class is great for:
those who desire a fresh articulation of the faith
your non-Christian friends who might be curious about Christianity
those who have been believers for years but would like to explore once again the core of the Christian faith
Simply put, our hope is that everyone at Awakening would take this course at least once, so we hope you'll tune in!