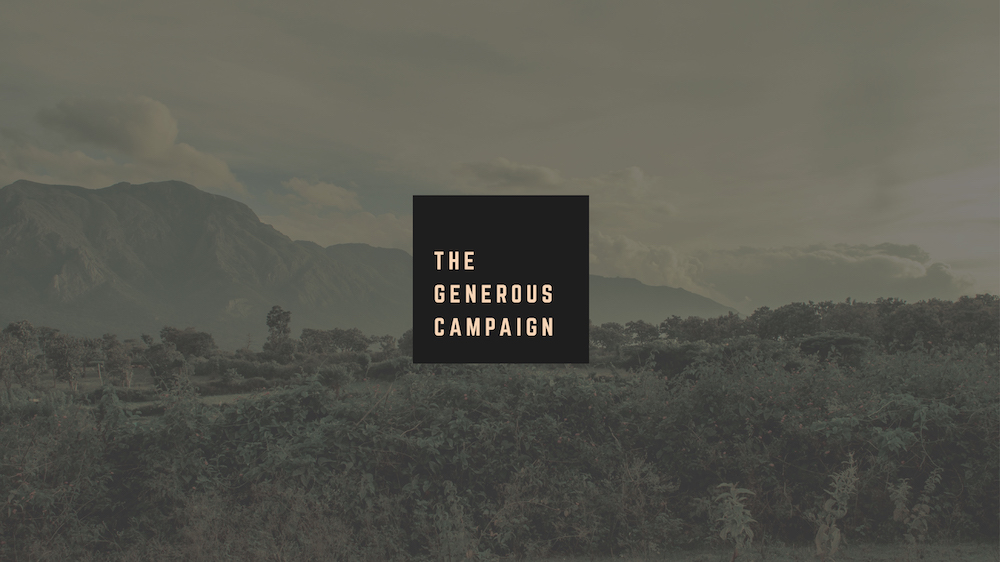 We believe the church should lead the way in unleashing extravagant generosity to a hurting and broken world because we have such an extravagantly generous God.
That's why in addition to our regular tithing and giving, each year our church participates in what we call the Generous Campaign. It's a season where we specifically and strategically give over and above our regular offering to meet tangible needs, both locally and globally.
Over the past 5 years we have given more than $232,000 outside our doors. Providing clean drinking water for thousands, education and emergency relief in Haiti. As well as loving on students at Del Mar High School and families in Silicon Valley.
This year we will focus on 3 specific areas:
1. Education – We have partnered with our friends at UCI who are changing an enter Haitian community with the Gospel as well as providing education for thousands of students from grade school through University.
2. Clean Drinking Water – We partner with Living Water to build and refurbish wells in rural areas of Haiti in desperate need of safe water.
3. Care for Del Mar Students – There are many underprivileged and at-risk students who attend Del Mar. Through your generosity we provide basic necessities as well as Christmas wishes to students in greatest need.
Our goal this year is not a specific number but rather to have 100% participation from each of you. Would you consider giving up a coffee drink, a movie ticket or a meal out and using that money to give to the Generous Campaign. Or choose to give the gift of presence and use the money you would normally buy presents with to give to the Generous.
Giving is easy in person as well. We accept cash or check. Simply place in the offering at church on Sunday with the designation "Generous" or mail to PO Box 8597 San Jose, CA 95155.
Imagine what we could accomplish if we all unleashed extravagant generously this Christmas season.
/////
Why Give?
Giving is one of the central themes in the Scriptures. Jesus talked more about this topic than Heaven, Hell or even prayer. To understand what it means to be a follower of Jesus, we must also understand what it means to be a person who gives.
Giving Beyond the Tithe
Giving is the only area in the Bible where God invites us to test Him. Give your tithe to God (the first 10% of your income) and see if God doesn't "open the floodgates of heaven" to bless you in ways that you never dreamed possible. Beyond the tithe is a chance for you to be extravagantly generous. If you've never been a person who tithes, we challenge you to try it for a season and you will experience God's generosity to you. Pay attention to how God shows up and blesses you in ways you would have never imagined. You can give additional gifts to the tithe fund, or to a specific project like our work in Haiti, or a relief effort we're contributing to. (See Malachi 3:10)