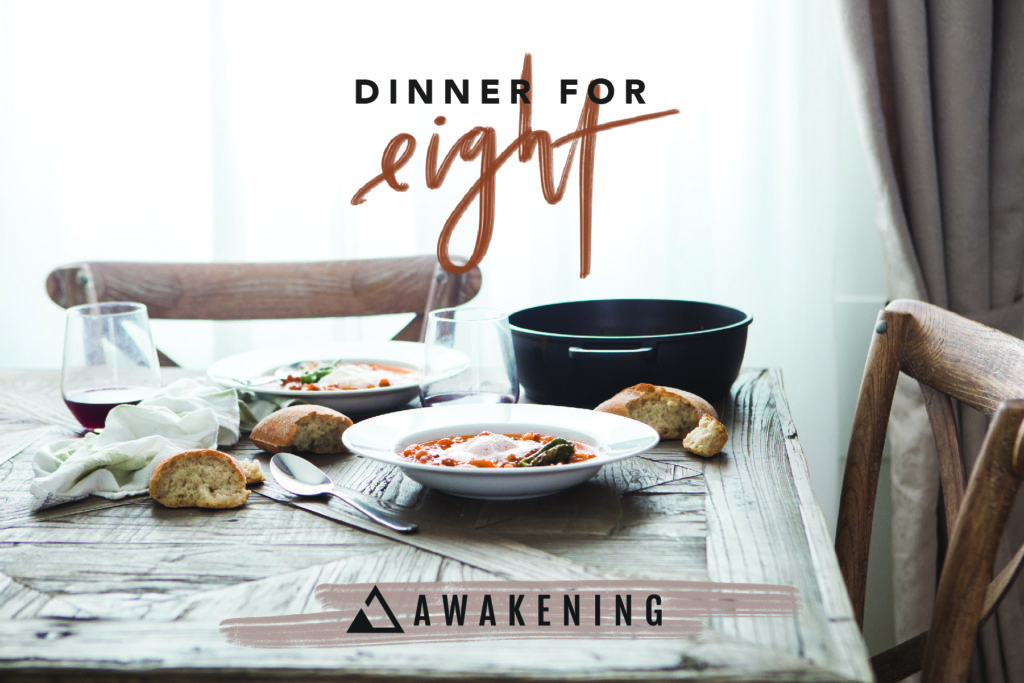 During the summer months at Awakening, one of our primary goals as a church is to continue building community outside of our Sunday experience. We do that through Dinner for 8!
Our first summer doing this (2018) we had over 150 people attend a Dinner for 8, which was half our church at the time!! We hope you'll join in on the fun.
Here's how it works:
Dinner for 8 groups provide the opportunity to spend time eating and sharing together in a casual and relaxed atmosphere.
Dinner for 8 is for everyone. This ministry is a great way to get to meet new people and get to know your church family better. Whether you have been attending Awakening for years or just once; whether you are already in a midweek group or not.
How do I sign up?
Click the button below and RSVP with your preferred date(s). The more flexibility you have the better! Let us know if you'd like to HOST a dinner or attend one. Then you'll be placed in a group of 8 by our matchmaking professionals 😉 Your dinner host will contact you with details including, address, time of the dinner, and ideas on what to do for dinner (potluck or not, etc).
"They broke bread in their homes and ate together with glad and sincere hearts" – Acts 2:46b