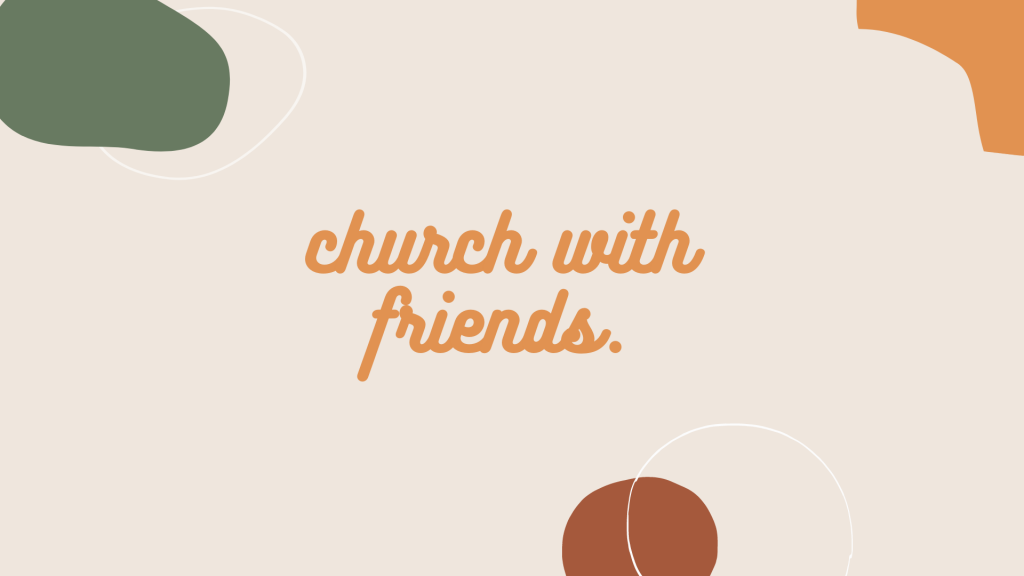 We know quarantine is hard—and the social restrictions can be tricky. All of us are doing our best to stay away from each other for the health and safety of our community. The bummer is this: all of these guidelines has meant it is still not safe for us to gather as a church all together. And we miss you! But we may have a way to take a step forward while still staying safe…
Some of you who have decided to hang out with a few friends regularly. Essentially, you're "sheltering in place" with a small group of friends—your inner circle or bubble. And that inner circle has done some socially distant hang outs: you've gone to parks, gone on walks, maybe thrown a frisbee around. It might be two other people; it might be 15.
Here's our suggestion: if you're hanging out with people regularly that you feel safe with, why not get together on Sunday for church and worship with us?
This is what we're calling "Church With Friends." Can you take the inner circle you're hanging out with and gather together on Sundays at 9:30 or 11:15 for church online? That's Church with Friends! Do you have roommates or a couple of families you see regularly? Gather on Sundays together and worship with us online—that's Church with Friends!
As a church, we recognize it's too complicated and too difficult to organize gatherings, but we also know many of you are getting together socially. So while we won't be organizing "Church with Friends" gatherings, we want to support those of you who can get together safely. If you're getting together with people on Sunday, simply let us know by clicking below. We want to help you as best we can.