As a community, we long to live on mission together. There are various ways that we strive to be a missional church. We are passionate about involving more people into our missional journey.
Here are a few opportunities – locally and globally – that can get you involved in making a positive Kingdom difference here and now.
Haiti

Globally, we focus our energy and efforts on Haiti. We partner with a missions organization called United Christians International led by our friends and missionaries on the ground Jean Jean & Kristie Mompremier. Our goal is to partner with UCI through prayer, finances and short-term trips, in order to bring measurable kingdom change in Haiti through education, skills training, evangelism, and church planting efforts. We also see our partnership as an opportunity for the Awakening Church community to be blessed, taught and challenged by our brothers and sisters in Haiti. To find out more or to get involved, please email Kathryn Grazian.
Our next mission trip to Haiti is March 22-29, 2018. Apply today! 
Del Mar High School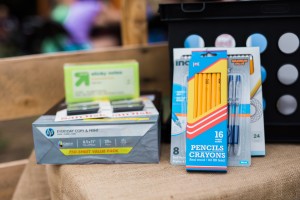 Locally, we focus our energy and efforts on serving the students and faculty at Del Mar High School.  We serve Del Mar in various ways, including bringing coffee & donuts for the faculty on Fridays, providing support for student events and donating school supplies to under-resourced students, Serve Del Mar service days where we clean up or improve the campus, after-school tutoring programs and ministry opportunities.
To find out more or to get involved, please email Kathryn Grazian.
Missions: Theology & Strategy
To read more about the theology and strategy behind our approach to missions at Awakening Church, download and read the Missions at Awakening Church position paper.
For those interested in reaching out to Awakening for missions support through CRU or other organizations, please reach out to us via our digital form.